Because of the color it gives to the room, the Tahitian wedding veil is typically used as a houseplant. However, these plants can be toxic for cats. If this plant is ingested, the poisonous characteristics will be harmful and can result in adverse effects.
Cats should avoid the Tahitian bridal veil. If consumed, it may induce minor gastrointestinal discomfort. Dermatitis may arise from the animals' direct contact with the plant. However, this plant is only mildly toxic. 
What is Tahitian Bridal Veil?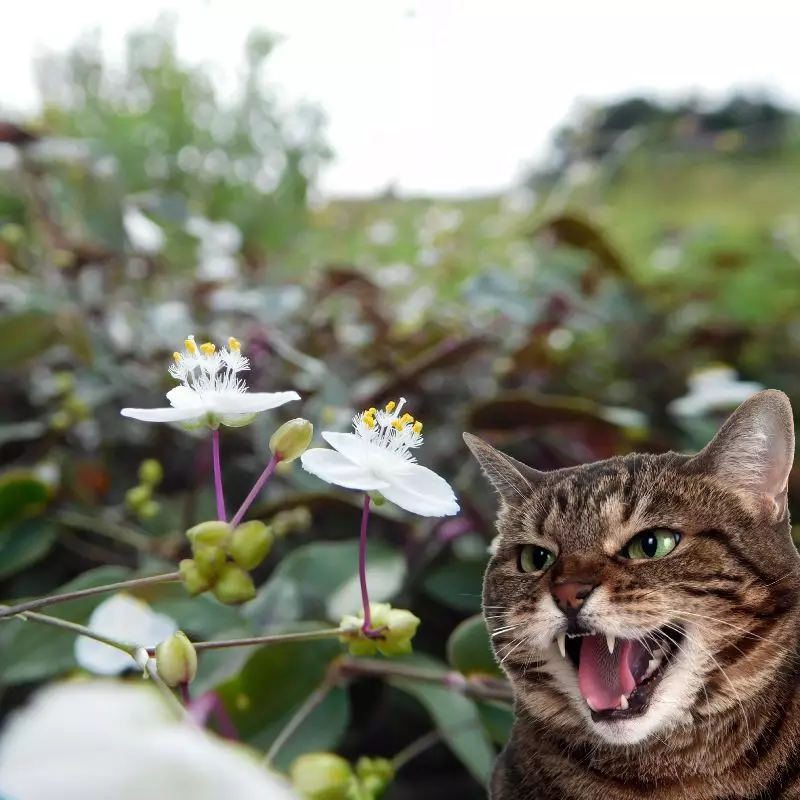 Gibasis geniculata, often known as Tahitian bridal veil, is a perennial plant from the Commelinaceae family with cascading leaves that trails over its container like a veil. It is widely grown as an ornamental indoor plant. This species is native to Central and South America's tropical zones.
Tahitian bridal veil can be utilized as a climber or a groundcover in tropical areas. It is frequently used in hanging baskets and containers. The plant is easy to root and grows in a vine pattern. Small dark green foliage and tiny white flowers resembling baby's breath are featured on the bridal veil. They thrive in well-drained soil and shaded sunlight.
Clinical Signs of Tahitian Bridal Veil Poisoning in Cats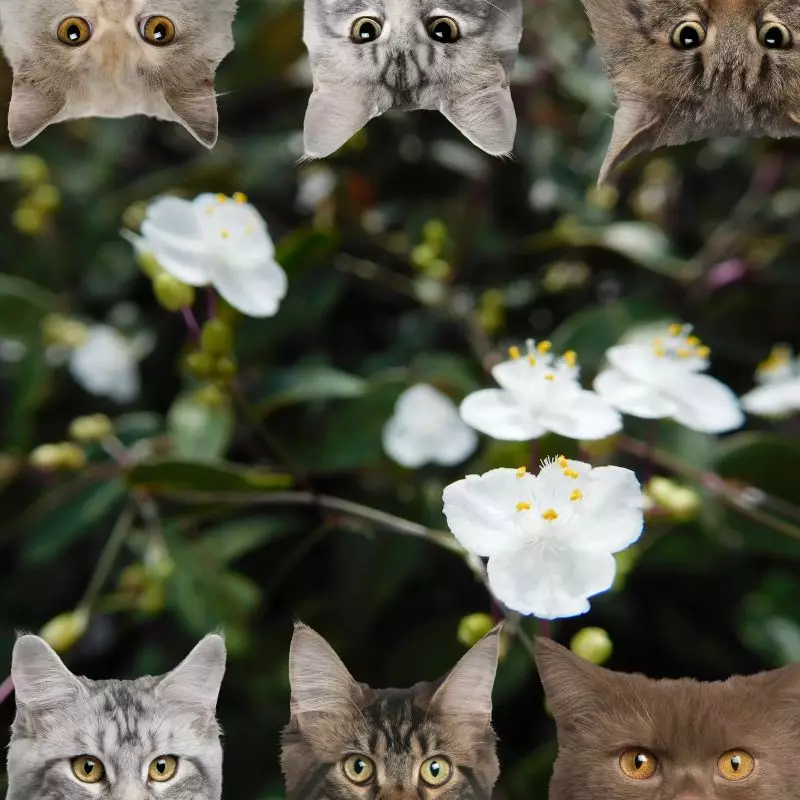 It's critical if you already know or can accurately identify the plant. The veterinarian will use this information to determine the plant's toxicity. If your cat has eaten a piece of Tahitian bridal veil, bring some plant components to the doctor. The plant can assist the veterinarian in determining the correct diagnosis.
If your cat ate this plant, look for the following symptoms:
First Aid and Treatment of Tahitian Bridal Veil Poisoning in Cats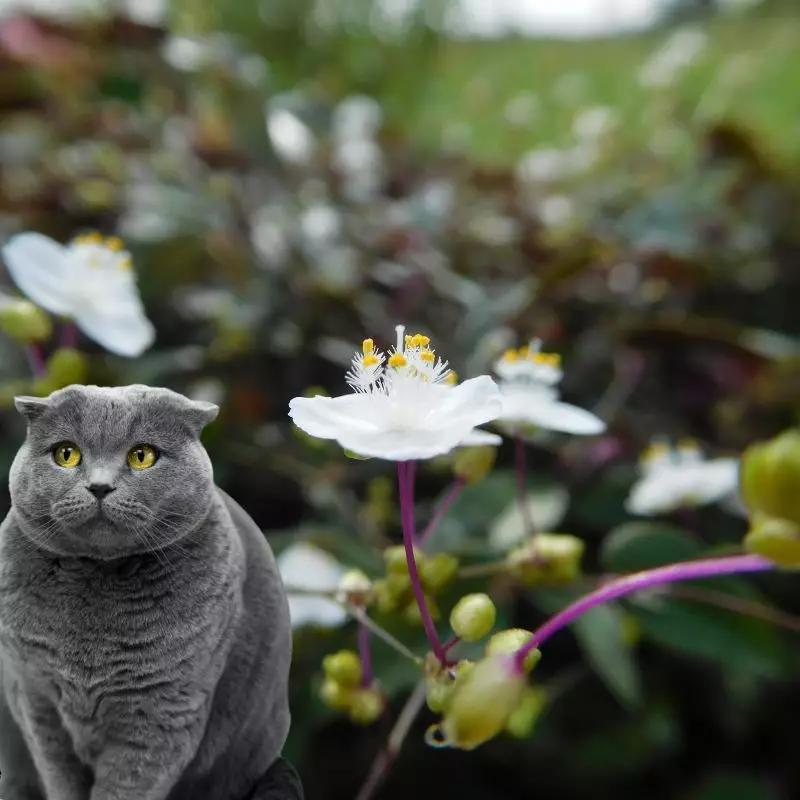 You should act fast if you fear your cat has been poisoned by this plant. The veterinarian will examine the lips, skin, and tongue to see how they are impacted and whether there is any visible irritation. In order to collect a sample of what's in your cat's digestive tract and how extensive it is, the veterinarian may induce vomiting. If your cat is suffering severe nausea and vomiting, he may be given intravenous fluids to treat the dehydration that commonly follows vomiting and diarrhea. Based on the severity of the clinical signs, your veterinarian will decide if your cat should be admitted to the hospital for observation.
Recovery from Tahitian Bridal Veil Poisoning in Cats
You'll be asked to keep an eye on the recovery process and manage it. If the stomach has been affected by the poison, you may need to give a particular soft diet. Keep your cat hydrated on a regular basis.
Prevention of Tahitian Bridal Veil Poisoning in Cats
Keep your plants out of reach of your cats by placing them in a room they can't enter or an outside place they can't access. Pick up all of your plant clippings to keep your cat from eating or playing with them.
If you love plants but have cats at home, check out these lists: