Yes, the Madagascar Dragon Tree is toxic to cats. Compounds known as saponins are found throughout the Madagascar dragon tree, and when ingested, can lead to adverse reactions in felines. Moreover, the plant material might be indigestible to cats due to their enzyme deficiencies essential for digestion. For cat owners, it's crucial to exercise caution if their feline friends have access to a Madagascar dragon tree.
This article is a result of our close collaboration with a team of experienced DVMs (doctors of veterinary medicine). With their invaluable insights, we're able to offer accurate and timely information on the potential risks associated with various plants, focusing here on the Madagascar Dragon Tree. To ensure the utmost reliability, we've also consulted high-authority sources such as ASPCA and PetMD for additional information on every plant discussed.
Clinical Signs of Madagascar Dragon Tree Poisoning in Cats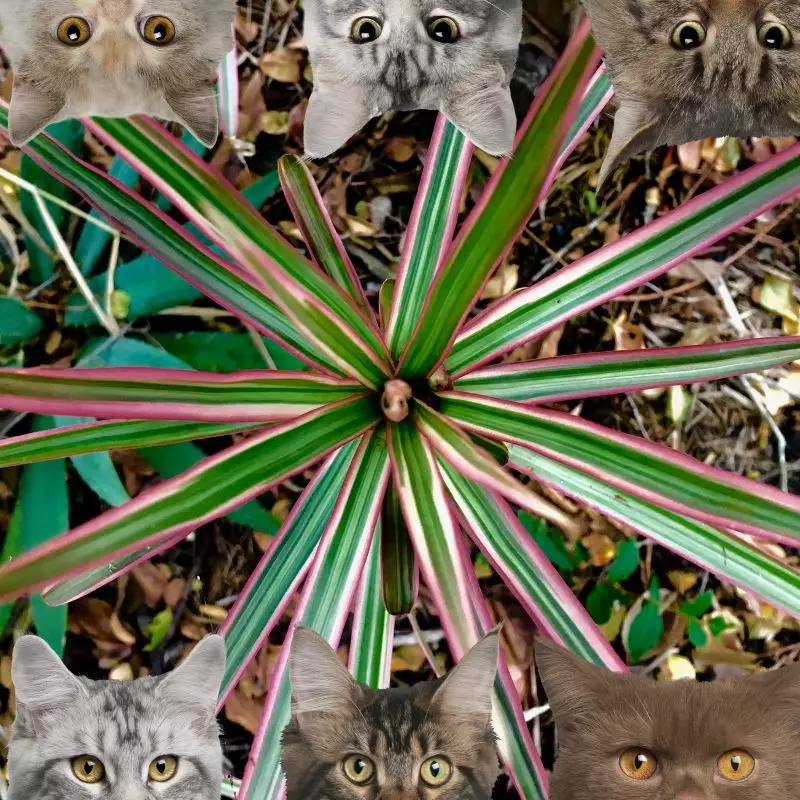 If your cat comes into contact with or ingests the Madagascar dragon tree, specific clinical signs can manifest. These symptoms result from the toxic compounds in the plant, especially saponins, which can trigger adverse reactions in cats. Below are the common symptoms of Madagascar dragon tree poisoning, along with explanations for their occurrence:
Always monitor your cat closely if you suspect it has had contact with the Madagascar dragon tree and seek immediate veterinary care if any of these symptoms become evident.
First Aid and Treatment of Madagascar Dragon Tree Poisoning in Cats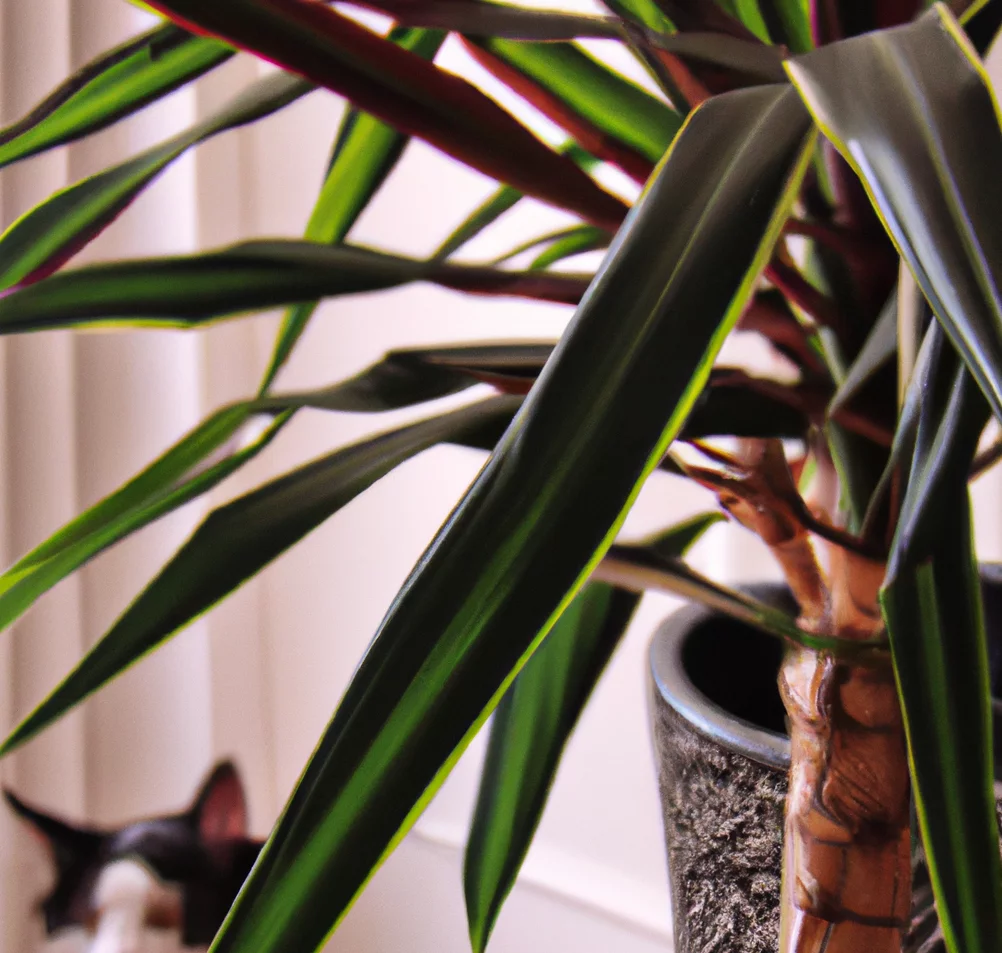 Symptomatic treatment will be most likely provided by the veterinarian. The cat will most likely eject the plant matter on its own but should be kept under observation until the symptoms have subsided. If the cat is having trouble getting rid of the plant matter, the veterinarian may use hydrogen peroxide to induce vomiting until all stomach contents are gone.
If the situation has become severe and your cat is suffering from dehydration, intravenous fluids and electrolytes will be required. Should this be the case, the cat will have to be put in a hospital for keen monitoring.
Recovery from Madagascar Dragon Tree  Poisoning in Cats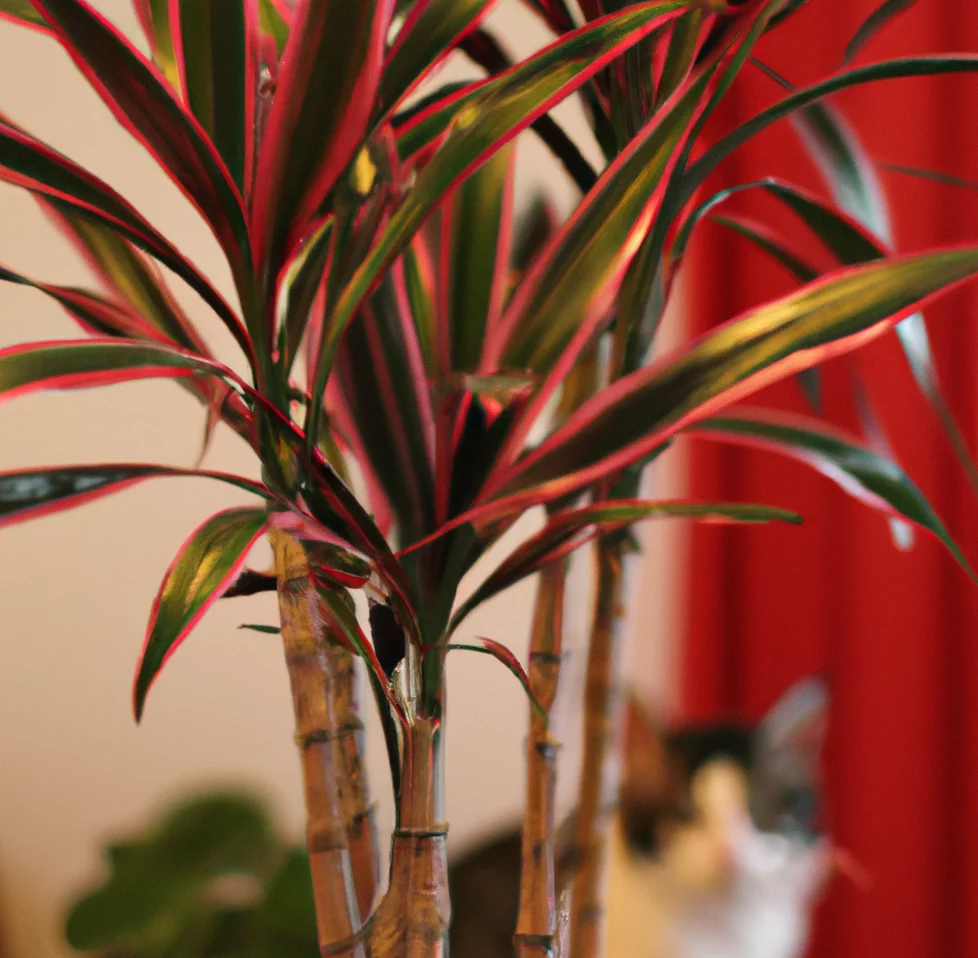 A cat who has ingested a part of the Madagascar dragon tree is likely to recover quickly within 24 hours after ingesting the plant. Symptoms should disappear as soon as all plant material has been expelled from the cat's body, and there should be no lingering injury. There have been no known animal deaths as a result of consuming the Madagascar dragon tree.
Prevention of Madagascar Dragon Tree  Poisoning in Cats
The best way to keep your cats safe from plant poisoning is by keeping them engaged and occupied inside your homes. As a cat owner, it is a responsibility to familiarize yourself with harmful plants that can cause poisoning in cats. 
If you love plants but have cats at home, check out these lists: