Absolutely. Lily of the Valley is toxic to cats.
This article is written in collaboration with a team of experienced DVMs (doctors of veterinary medicine). With their insights, we strive to provide accurate and up-to-date information on the potential risks associated with various plants and their effects on our feline friends. We have also cross-referenced our findings with high-authority websites such as ASPCA and PetMD to ensure comprehensive and reliable information.
Popular for its pure white blooms, the Lily of the Valley is not only an attractive perennial plant but also a potential danger to cats. The plant contains cardenolides, which are cardiac glycosides that can disrupt a cat's gastrointestinal systems and adversely affect the functioning of their hearts. It is essential to note that all parts of the Lily of the Valley, including the roots, stems, leaves, blooms, and berries, are toxic. The bulb, in particular, has a higher concentration of cardiac glycosides. Additionally, the plant contains saponins that can lead to symptoms like nausea, diarrhea, blood in the stool, and stomach pain in cats.
Clinical Signs of the Lily of the Valley Poisoning in Cats
If you suspect that your cat has come into contact with or ingested any part of the Lily of the Valley plant, it's imperative to seek veterinary care immediately. Here are the clinical signs, along with explanations for why each may occur due to the toxic constituents of the plant:
It's crucial to recognize these signs early to provide your cat with the best chance of recovery.
First Aid and Treatment of Lily of the Valley Poisoning in Cats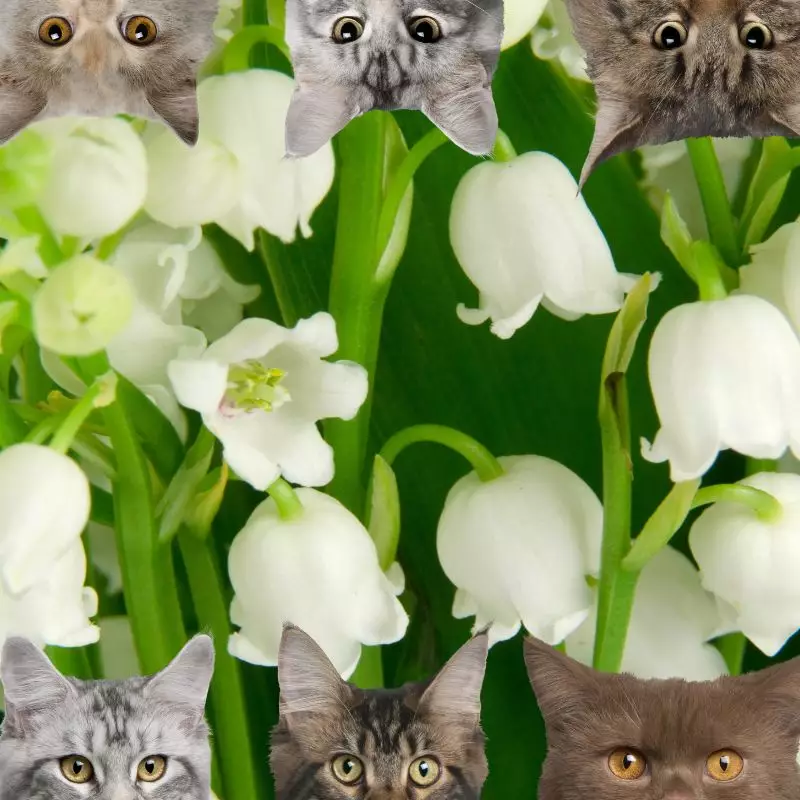 Inducing emesis or delivering treatment to make your pet vomit is not recommended with this plant poisoning because it is absorbed so quickly. Your veterinarian, on the other hand, may do gastric lavage, which involves washing out the stomach while under general anesthetic. To absorb any leftover poisons, activated charcoal can be used orally.
Other treatments may be also provided by the vet such as intravenous fluid therapy to rehydrate your cat and giving medications to your cat such as gastro protectants, anti-nausea, and anti-arrhythmic, among others. Medications prescribed will still depend on your cat's symptoms and the severity of the condition.
Recovery from Lily of the Valley Poisoning in Cats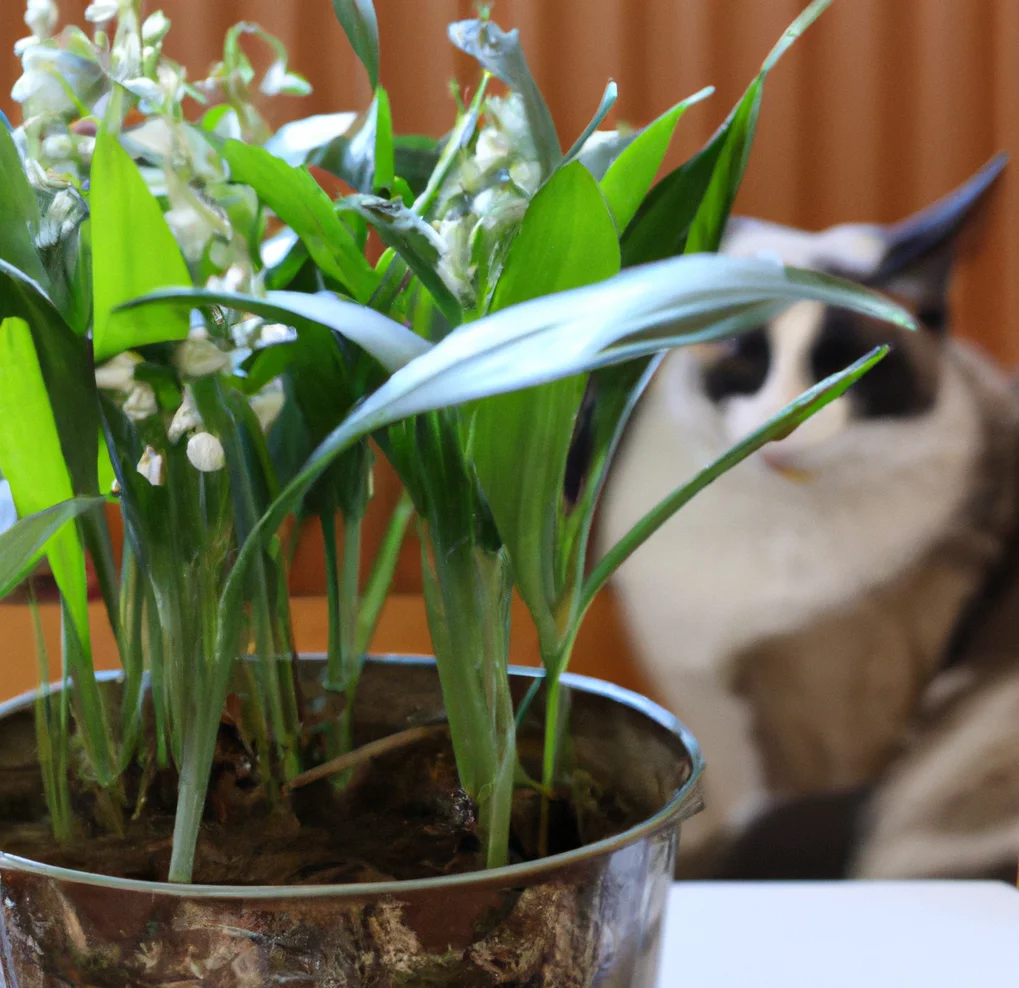 If your cat was treated for Lily of the Valley ingestion quickly and without significant effects, the outlook of full recovery is great. Make sure they have a peaceful spot at home to relax and recover away from other pets, children, noise, and bustle.
Prevention of Lily of the Valley Poisoning in Cats
Lily of the Valley should not be grown in households with cats living in it. Minimize your cat's outdoor activities by placing safety nets and building fences around your house. Familiarize yourself with the different toxic plants that can cause harm to your cats and be aware of your surroundings to see if there are any growing in your neighborhood.
If you love plants but have cats at home, check out these lists: