Dahlia's toxic principles remain unknown but ingesting a portion of dahlia may cause vomiting, lethargy, and skin irritation to cats. However, since dahlia is a member of the Asteraceae family which includes chrysanthemum and chamomile, it is likely that they contain similar substances such as essential oils and acid irritants. Acids usually induce digestive disturbance, whereas essential oils can cause cognitive and motor function impairment, as well as dermatitis.
What Is Dahlia?
Dahlias are flower species from the Asteraceae family which is native to Central America. Although they were once utilized as a food source, they now have a reputation as an attractive ornamental bloom with a pleasant perfume, and as such, they can be found in gardens across the warm countries in the world.
Dahlias come in different varieties and the blooms grow in almost every color. The leafy stems can grow to be as tall as 6 feet and can be as short as 12 inches. The vast majority of species don't have fragrant blossoms. They are highly colored, with the exception of blue, like most plants that do not attract pollinating insects through aroma.
Clinical Signs of Dahlia Poisoning in Cats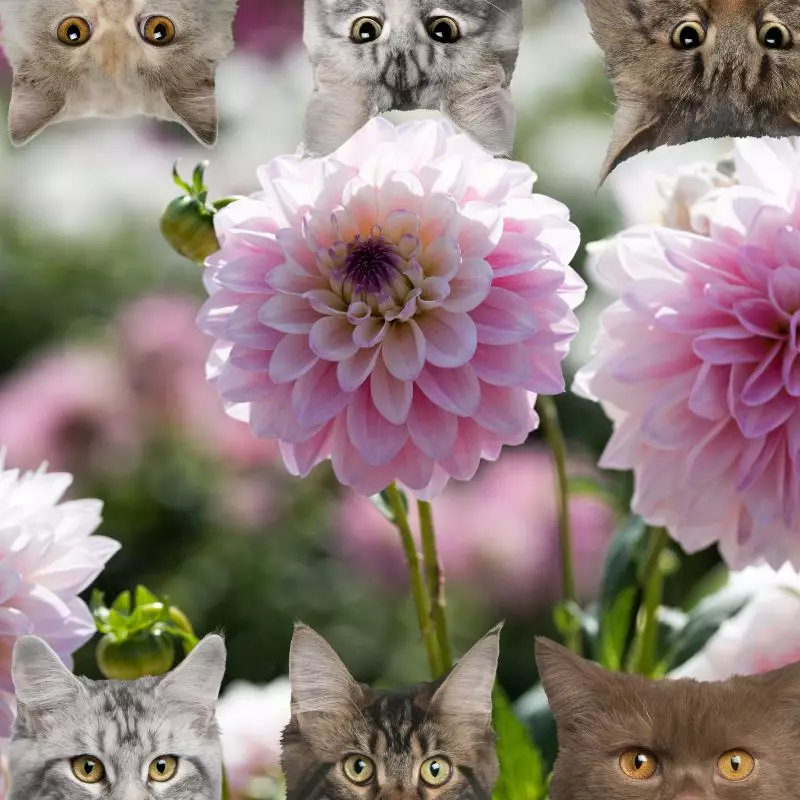 Dahlia poisoning is usually mild and should not be a cause of worry but it is still best to call a veterinarian if your cat is showing these clinical symptoms:
Nausea 

Loss of coordination

Skin irritation

Inflammation of the skin
First Aid and Treatment of Dahlia Poisoning in Cats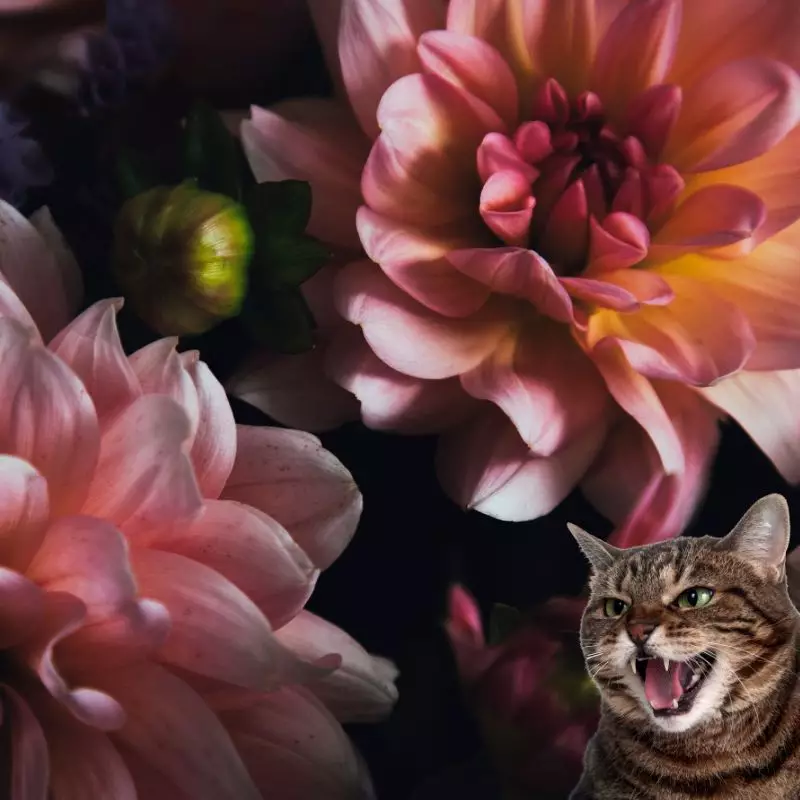 The vet will be able to restore any fluids lost due to vomiting as well as neutralize any toxins present in the body by injecting fluid into the cat's bloodstream. In effect, the skin irritation will fade quickly, and the cat's energy levels should increase slightly as a result. Other prescription medicines may be also given by the vet as needed in your cat's situation.
Recovery from Dahlia Poisoning in Cats
The symptoms of dahlia poisoning often linger for 48 hours. After that, most cats will heal quickly and be back to their old selves in about a week. Normally, the vet will not require a follow-up visit but it is imperative to call him if any symptoms show up again or your cat had a relapse.
Prevention of Dahlia Poisoning in Cats
It is best to avoid cultivating and bringing Dahlia into your home. If there is a known presence of dahlias or other toxic plants in your surroundings, keep your cat from going in those areas, or much better, keep them busy and safe indoors.
If you love plants but have cats at home, check out these lists: