Yes, Cordatum, also commonly known as Heartleaf Philodendron, is toxic to cats. This plant, which has various other names such as Fiddle-Leaf, Horsehead Philodendron, Panda Plant, Split Leaf Philodendron, Fruit Salad Plant, Red Emerald, Red Princess, Sweetheart Plant, and Saddle Leaf, is frequently grown as a houseplant. Due to its popularity, it becomes readily accessible to household pets. Cat owners should be aware that the Heartleaf Philodendron contains insoluble calcium oxalates, much like other members of the Araceae family. These oxalate crystals can cause irritation to a cat's mouth and gastrointestinal tract. When ingested, symptoms such as drooling, oral pain, and vomiting can manifest in cats.
This article was crafted in collaboration with a team of experienced DVMs (doctors of veterinary medicine). Their invaluable insights enable us to offer accurate and current data on the potential hazards linked with various plants, with a focus on Cordatum in this instance. Additionally, our research extended to high-authority websites, including ASPCA and PetMD, to ensure a comprehensive understanding of every plant's impact on feline health.
Clinical Signs of Cordatum or Heartleaf Philodendron Poisoning in Cats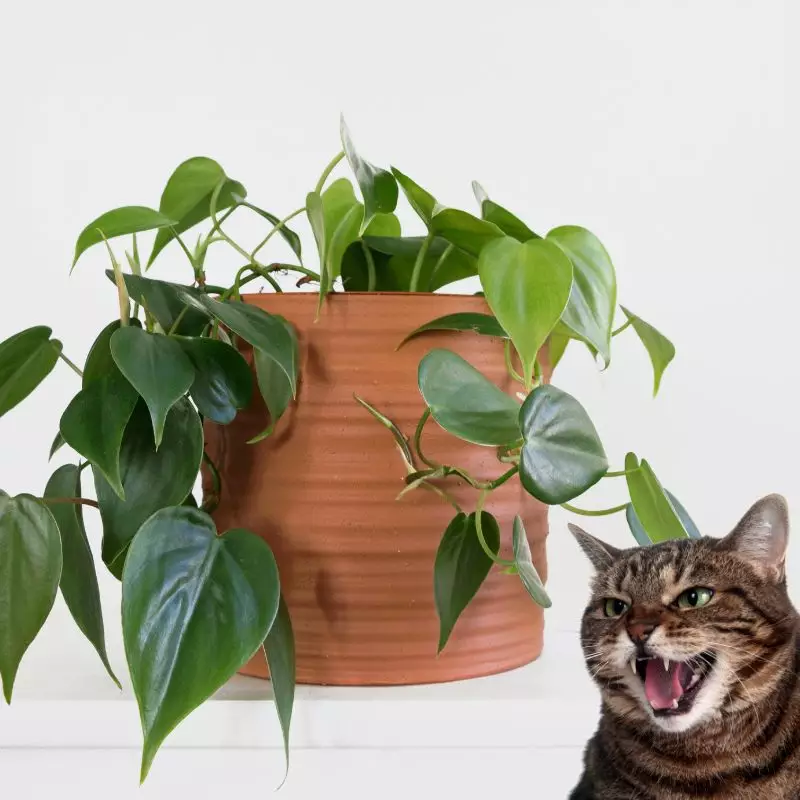 Cordatum, also known as Heartleaf Philodendron, contains insoluble calcium oxalates. When cats come into contact with, smell, or consume parts of this plant, they can manifest a range of symptoms. While the resulting symptoms might be considered mild to moderate, it is imperative to consult with a veterinarian if you suspect your cat has been exposed. Here's a breakdown of the clinical signs and their causes:
If you notice any of these signs in your cat after it has come into contact with the Cordatum plant, seek immediate veterinary care to ensure your pet's safety and well-being.
First Aid and Treatment of Cordatum or Heartleaf Philodendron Poisoning in Cats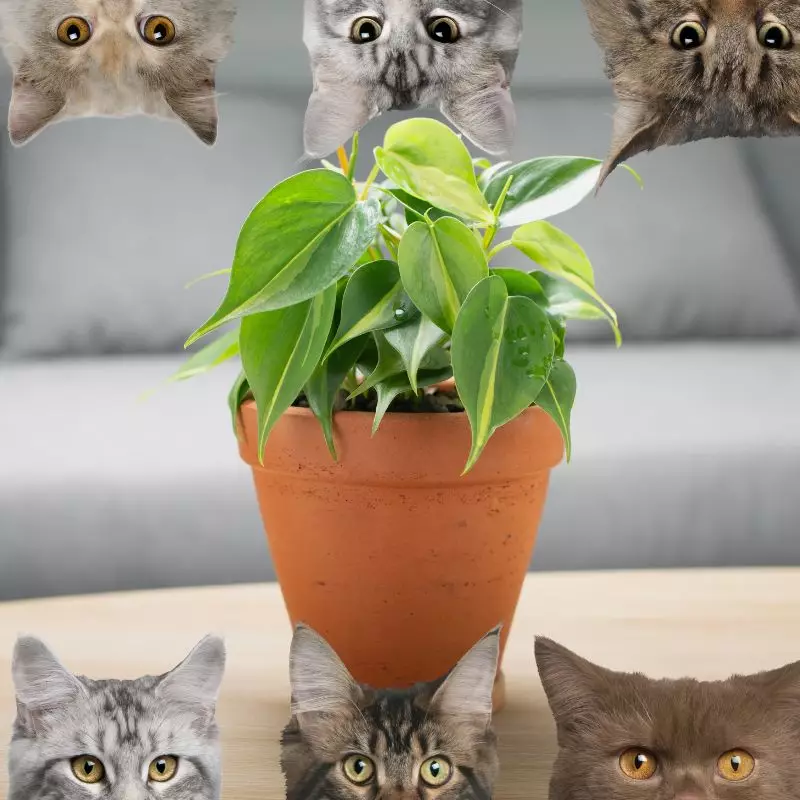 Any heartleaf philodendron residue that remains in your cat's mouth must be rinsed away. Once the oxalate crystals have been removed, you may offer milk, yogurt, or any other form of calcium to help dissolve some of the calcium oxalate crystals and relieve pain. If your cat shows signs of swelling or difficulty breathing, contact your veterinarian immediately.
Symptomatic veterinarian treatment may involve removing the plant from the mouth, anti-vomiting drugs, hydration therapy, pain relievers, and, in rare cases, airway obstruction management. Once your cat's airway is closed due to swelling, the veterinarian may keep your cat under observation in the veterinary office.
Recovery from Cordatum or Heartleaf Philodendron Poisoning in Cats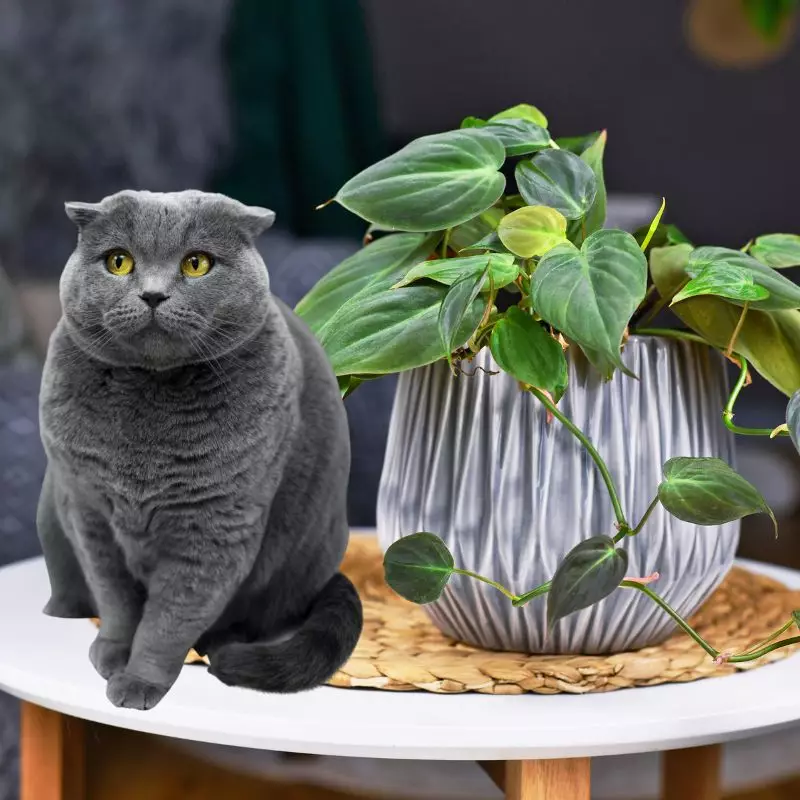 Generally, cats who have ingested a huge amount of heartleaf philodendron develop severe symptoms that can last up to two weeks. The majority of cats who experienced mild to moderate symptoms usually recover within 24 hours. Take preventive measures to avoid another poisoning incident in your cats.
Prevention of Cordatum or Heartleaf Philodendron Poisoning in Cats
Avoid growing heartleaf philodendron within the surroundings of your house. If you received this plant as a present, it is better to gift it away or put it in a place that your cat cannot access. To prevent exposure to toxic plants outdoors, keep your cats safe and secured inside your home. You may keep your feline babies inside a playpen or a cat house. Some cat owners also build additional fences and install safety nets around their houses to minimize their cat's access outdoors.
If you love plants but have cats at home, check out these lists: