Yes, Climbing Lilies, also known as Gloriosa Lilies, Glory Lily, Flame Lily, Tiger's Claw, and Superb Lily, are toxic to cats. These herbaceous vines contain colchicine-related alkaloids which are hazardous for animals, including cats. Ingestion can lead to symptoms like vomiting, diarrhea, excessive salivation, and frequent urination. If these symptoms are observed in your cat, it is crucial to seek immediate veterinary care, as these could escalate to kidney failure or even death if left untreated.
This article is a product of collaboration with a team of experienced DVMs (doctors of veterinary medicine). Their valuable insights ensure that we provide accurate and up-to-date information on the potential risks associated with Climbing Lilies and their effects on cats. Furthermore, our findings are supported by extensive research on high-authority websites such as ASPCA and PetMD.
Clinical Signs of Climbing Lily Poisoning in Cats
Climbing Lilies contain colchicine-related alkaloids, which are potent and toxic compounds. When a cat comes into contact with, smells, or consumes parts of this plant, these alkaloids are responsible for inducing a series of harmful reactions. Let's delve deeper into each sign and its associated cause:
Understanding these signs is crucial for cat owners to act swiftly and seek medical intervention should they suspect their feline friend has come into contact with a Climbing Lily.
First Aid and Treatment of Climbing Lily Poisoning in Cats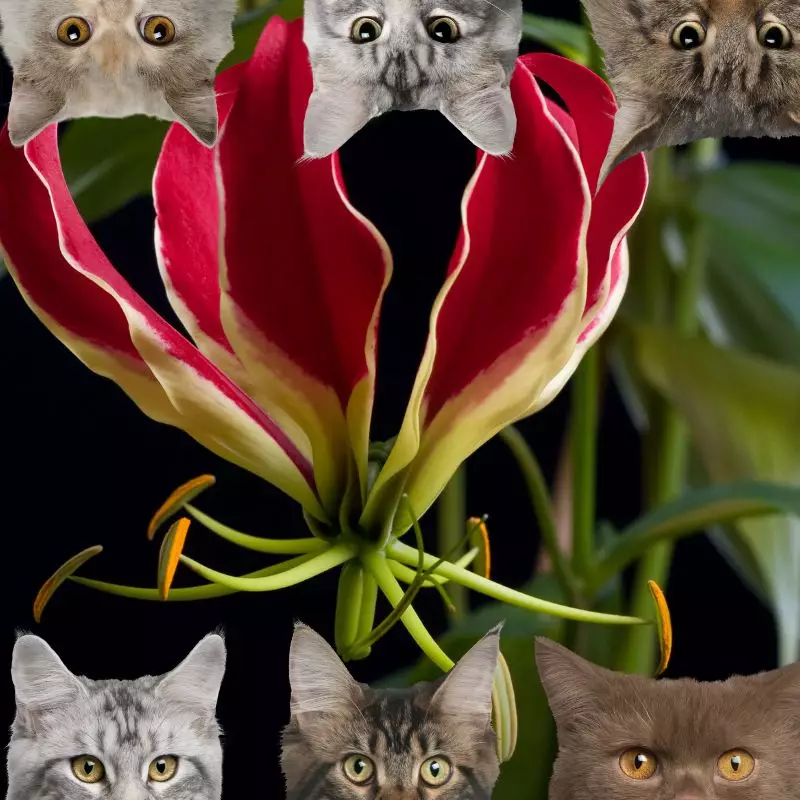 Depending on your cat's condition, the veterinarian will do the treatment process for poisoning which may include inducing vomit, intravenous fluid therapy, administering activated charcoal, and performing gastric lavage. 
Some circumstances necessitate a more intensive approach. If your cat's kidneys have been seriously damaged by the poisoning, he or she may require dialysis, which is a procedure that removes waste and excess water from the blood.
Recovery from Climbing Lily Poisoning in Cats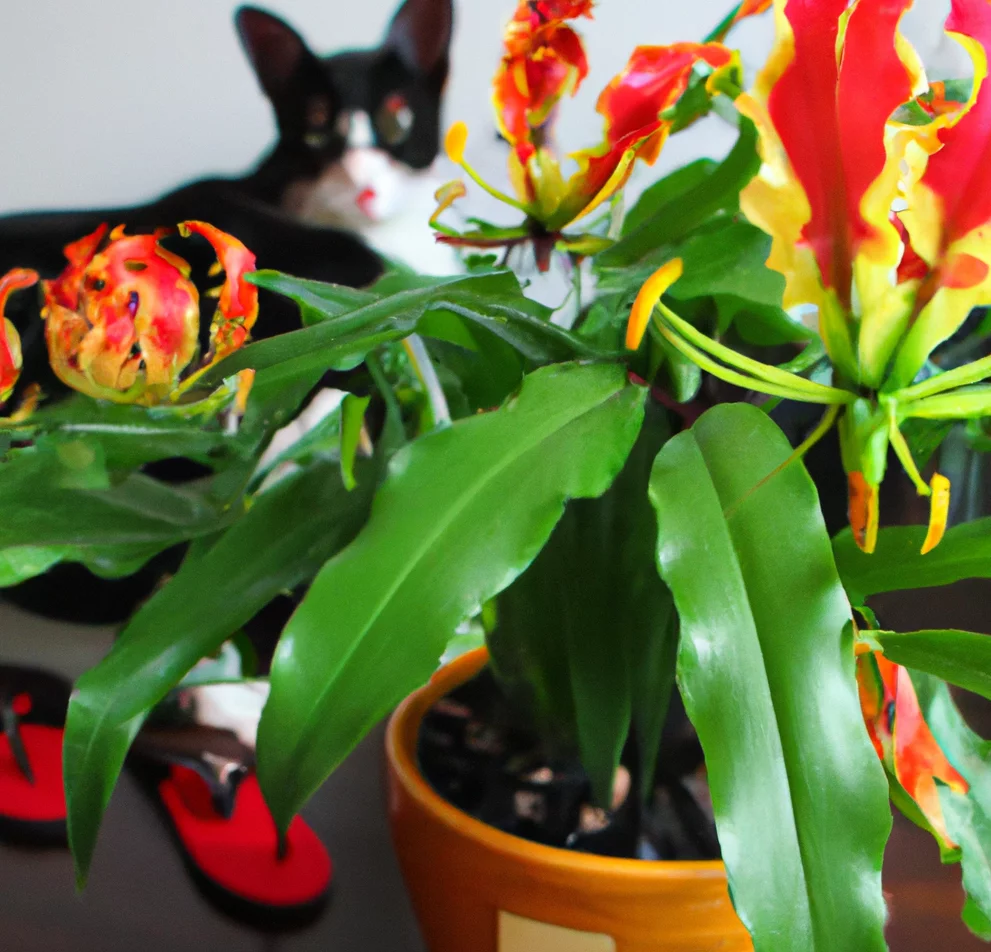 The vet may recommend leaving your cat in his care for a day or two in order to monitor your cat closely. Once your cat's urine is normal, this is an indication that his or her kidneys are not damaged. After treatment, follow your veterinarian's post-treatment advice.
Prevention of Climbing Lily Poisoning in Cats
Remove any decorative lilies from your home's interior or exterior. To be safe, keep cats indoors so they don't come into contact with climbing lilies or any kind of lilies in your neighbor's yard. 
If you love plants but have cats at home, check out these lists: