Lilies, including Black Calla, sometimes known as Solomon's Lily, are often harmful to cats. Even little amounts of Black Calla or Solomon's Lily can cause gastrointestinal distress and irritation, while large amounts can lead to catastrophic organ failure. 
Toxic insoluble calcium oxalates found throughout Solomon's lily plant produce a distressing reaction in most mammals, including cats. Raphides, which are packed by gelatinous substances within idioblasts in the plant, contain these sharp crystals. The raphides release calcium oxalate crystals into the cat's mouth, esophagus, and eventually the digestive system when the plant is chewed, producing significant pain and inflammation. In response to these toxins, the body may mount an immunological response that results in swelling, which can obstruct a cat's breathing.
What Is Black Calla or Solomon's Lily?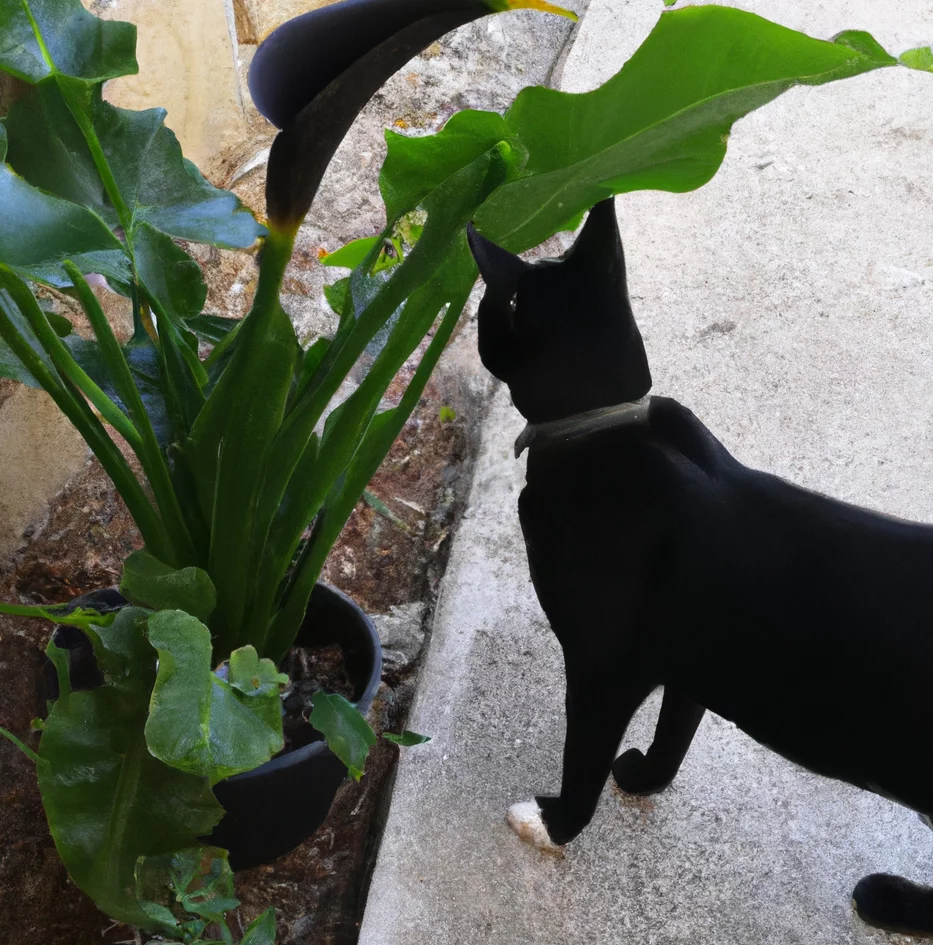 Black Calla is scientifically known as Arum palestinum and is also known for its other common names, Solomon's Lily, Wild Calla, and Wild Arum. Black Calla can be seen growing wild in the United States' warmer regions. Solomon's lily, which can grow up to 15 inches tall, sprouts from the ground in the fall. The huge leaves, which have a trowel-like form, are produced by a single stem. Flowers do not emerge until spring when they bloom as huge, velvety blossoms with a single enormous sheath which and have a purple-black tint color. The scent of these flowers is similar to fermenting fruits, which attracts pollinators like flies. Hard, brown shells gradually form around the seeds.
Clinical Signs of Black Calla or Solomon's Lily Poisoning in Cats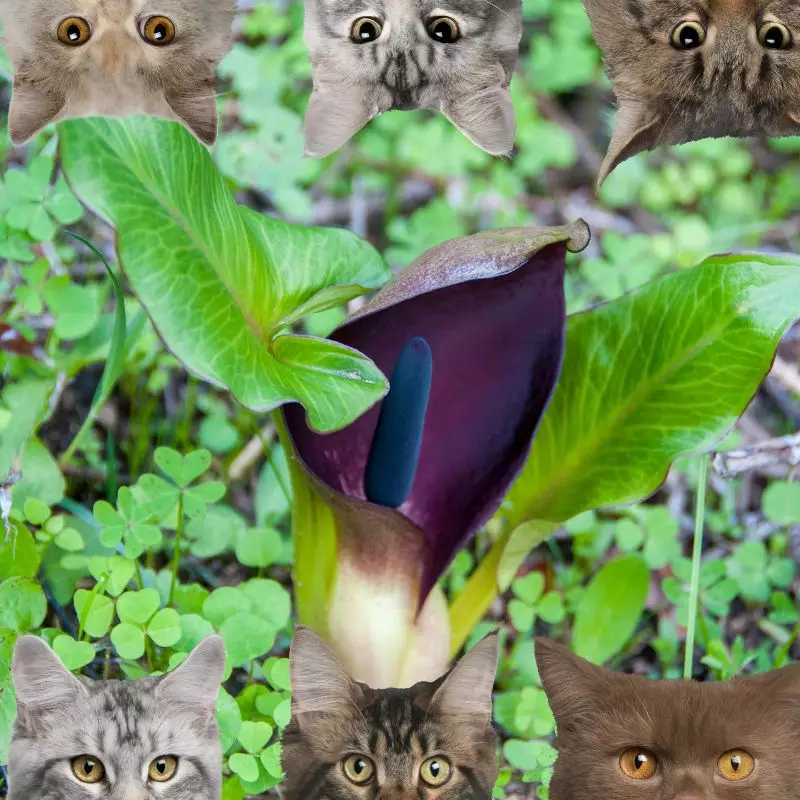 Poisoning symptoms from Black Calla or Solomon's flower intake usually appear within two hours, if not sooner. The following are clinical indications of Solomon's lily poisoning:
Shaking of the head

Gnawing at the gums

Inflammation of the mouth

Swelling of lips, tongue, and throat

Dysphagia or difficulty in swallowing

Nausea and vomiting

Appetite loss

Depression

Abnormalities of the heart

Dilated pupils

Gnawing at the gums

Head shaking

Coma
First Aid and Treatment of Black Calla or Solomon's Lily Poisoning in Cats
Dehydration can occur if the cat has been vomiting or diarrhea for an extended period of time. Intravenous fluids and electrolytes can be given to the cat to assist restore normal fluid volume. Various drugs, such as antihistamines to reduce edema and open the cat's airways and sucralfate to prevent internal stomach irritation, may be administered to the cat throughout the phase to alleviate symptoms. The cat will have to be hospitalized until his breathing returns to normal.
Recovery from Black Calla or Solomon's Lily Poisoning in Cats
Large ingestions are uncommon since Black Calla has a bitter taste and acts as an instant irritation to the tongue thus, most cases are mild only. Most cats who suffered from Black Calla poisoning recover within 24 hours. In rare severe cases of poisoning, recuperation may take up to two weeks.
Prevention of Black Calla or Solomon's Lily Poisoning in Cats
Hazardous plants should be avoided or kept out of reach of your pet, especially if your cat is a nibbler. Give your cat some cat grass to nibble on instead. If you enjoy having fresh bouquets or floral displays in your home, look for cat-friendly flowers.  Keep your cat's activity outdoors minimal.
If you love plants but have cats at home, check out these lists: