No, the mosaic vase is not toxic for cats.
Having collaborated closely with a team of experienced DVMs (doctors of veterinary medicine), we can confidently assert that mosaic vase plants do not pose a risk to our feline companions. Through the contributions of these veterinary professionals, we offer accurate and up-to-date information on the potential dangers various plants might present, with our focus here on the Mosaic Vase. Additionally, to further ensure the validity of our information, we have referenced high-authority websites such as ASPCA and PetMD for each plant we discuss.
That being said, while the mosaic vase plant is deemed safe for cats, it's always a prudent measure to prevent them from ingesting any part of it.
Can Cats Eat Mosaic Vase?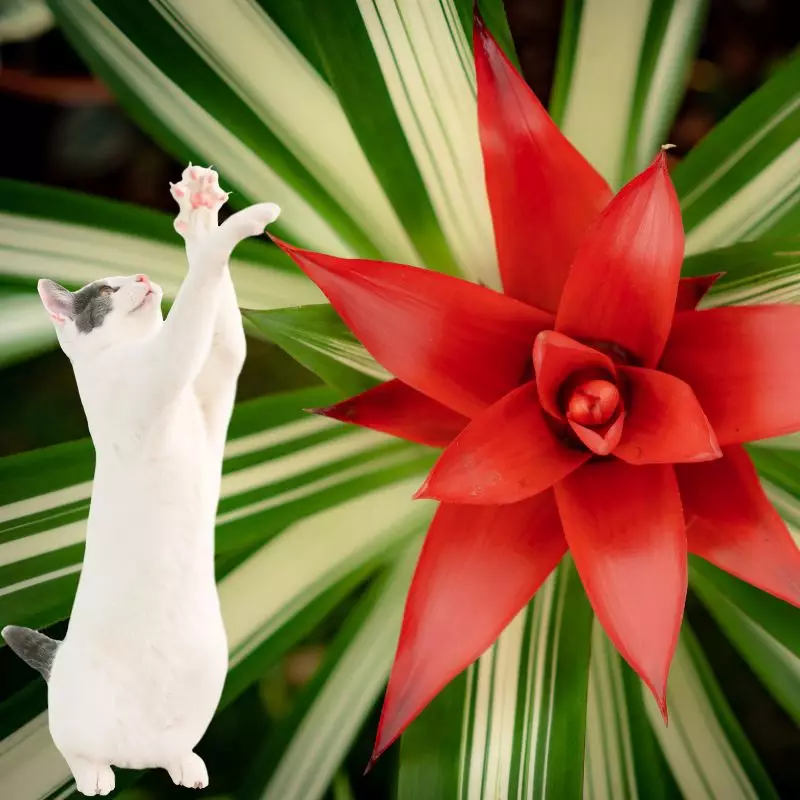 The mosaic vase is a secure plant for cats to be with. It won't harm them if they happen to consume a few leaves. Because cats are carnivores, their digestive tracts aren't designed to process a lot of plant material. As a result, some cats may experience a few minor symptoms that you can mistake for poisoning.
Your cat may exhibit certain symptoms of poisoning if they consume too much plant matter, but this is due to the structure of their digestive system rather than any actual harmful effects. The two potential symptoms that are probably the most common are vomiting and diarrhea.
What is a Mosaic Vase?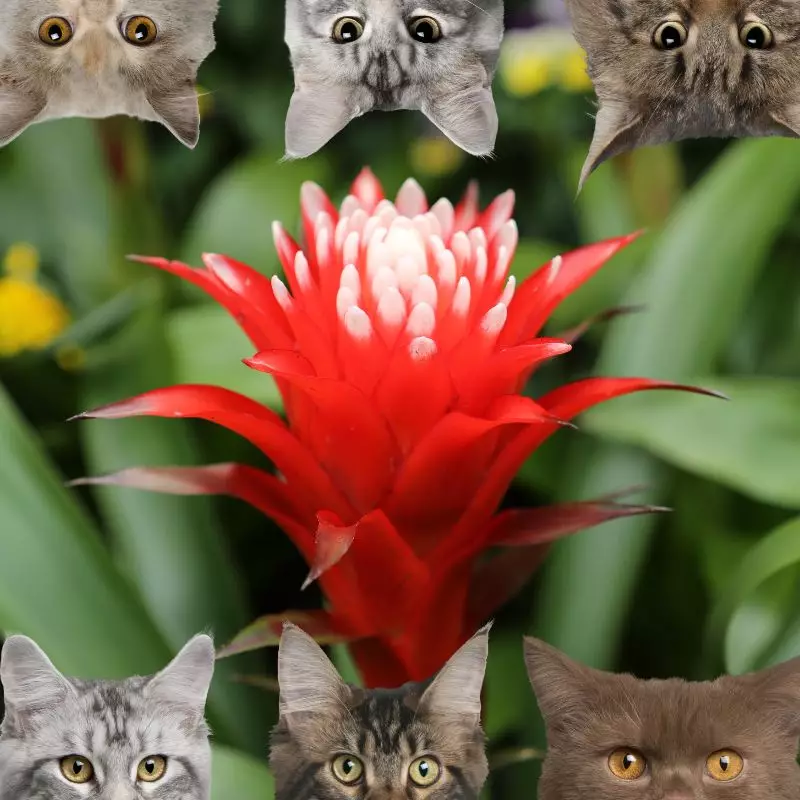 Mosaic vase (Guzmania musaica )is a plant species in the genus Guzmania.  Costa Rica, Panama, Ecuador (Esmeraldas, Imbabura), Venezuela, Colombia, and Panama are the natural home countries of this species. It is a stemless, epiphytic perennial plant that blooms from June to August and grows to a height of 20 to 40 centimeters. Septicidal capsules make up the fruits. The plant dies after bearing its fruit. Rainforests are where it epiphytically grows. 
Keeping Cats Away From Mosaic Vase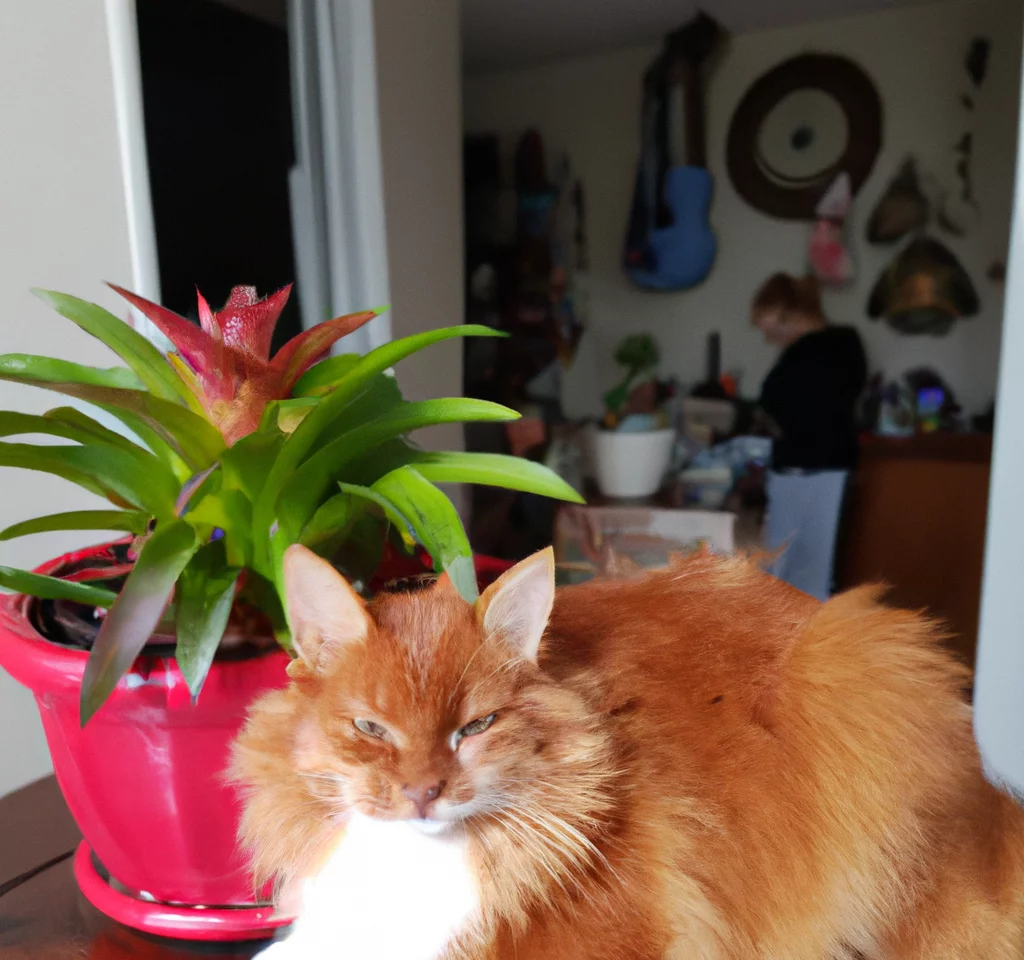 To prevent your cats from approaching too closely, try wrapping orange or lemon peels around the top of your pots. To deter them, you can also spread orange, apple, or grapefruit rinds inside of your potted plants. Additionally, the fragrance of coffee grounds repulses cats. To deter cats, scatter used coffee grounds at the base of your plants.
Another great option is using pine needles because they give decorations a natural look and frequently deter cats from harming your plants.
To deter cats from visiting your outside compost, try adding some sawdust at the base of your pots.
Plants to Avoid For Your Cats
If you are a cat owner and unsure if the plants growing in your yard are harmful to your cats, check out this list of toxic plants for cats. You can also check our list of non-toxic plants for cats.