Golden Shower Orchids are not toxic for cats. It is safe for cat owners to grow these orchids at home, as they do not contain substances that pose a threat to felines. Moreover, according to high-authority sources like the ASPCA (American Society for the Prevention of Cruelty to Animals) and PetMD, the plant is also considered non-toxic to dogs and horses.
This article is a result of a collaborative effort with a team of experienced DVMs (doctors of veterinary medicine). Their expertise ensures that the information provided here is accurate, up-to-date, and reliable. Through their contributions, we delve into the potential risks associated with various plants, focusing here on the Golden Shower Orchids and their effects on cats.
Can Cats Eat Golden Shower Orchid?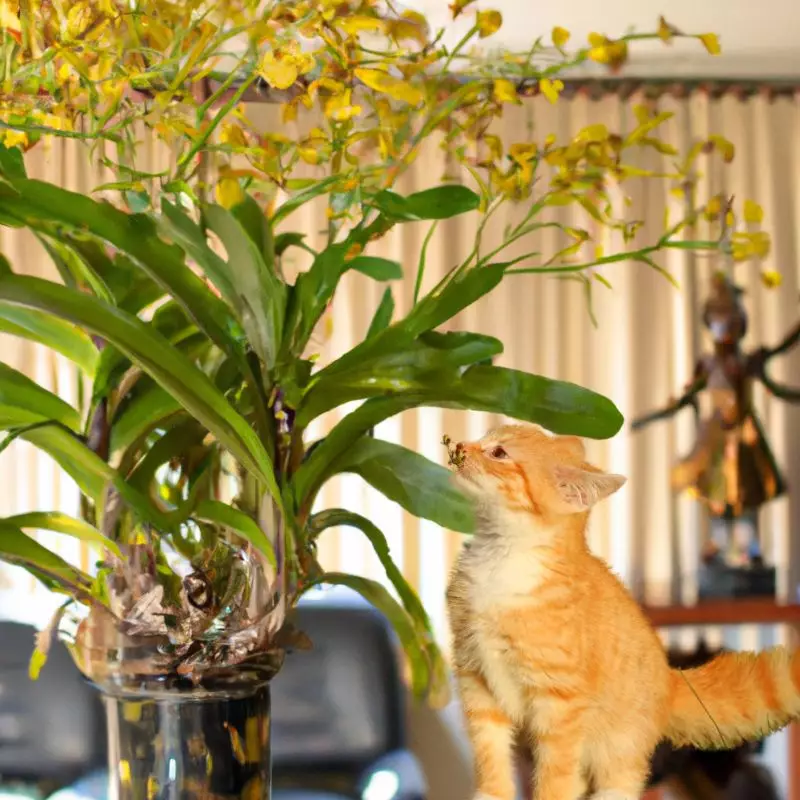 Munching on a few pieces of golden shower orchids won't harm your kitty. Cats can even roll over, touch, and lick these pretty flowering plants.
Although you should keep in mind that cats are carnivorous animals. Carnivorous animals feed on a meat-based diet thus, they do not have the capacity to digest plant matter in their stomach. Consumption of too many plants may cause your feline companions to have indigestion or upset stomach.
If your cat ate too many golden shower orchids, the first signs you'll notice are vomiting and diarrhea. You should not be scared though because the symptoms will go away once your cat has expelled the plant components from his stomach.
What is a Golden Shower Orchid?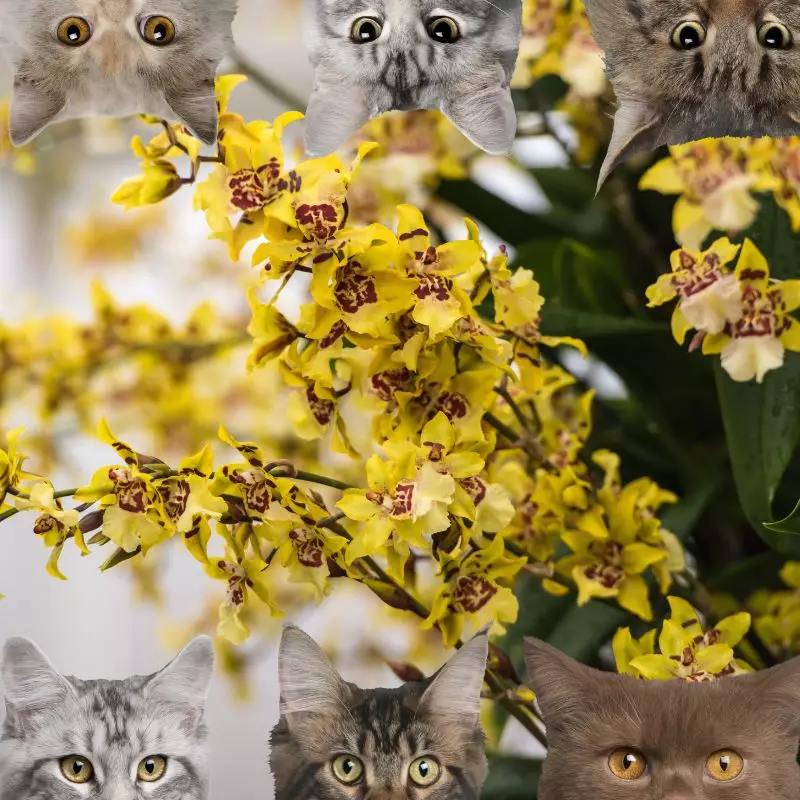 The golden shower orchid is an ephiphitic orchid with cascading yellow petals and brown spots. Its scientific name is Oncidium sphacelatum, and it belongs to the Orchidaceae family. They are known to be native to Mexico and Venezuela.
The golden shower orchids are well-known for their ability to dance in the wind. They are a florist favorite and are recognized for their unique floral designs that are fantastic indoors for a reason: their enormous sprays of flowers typically droop with hundreds of petals.
These plants produce huge pseudobulbs from a profusion of thin white roots. The pseudobulbs produce huge leaves (up to 2 feet long). The species always produces more than 25 blooms at once and can sometimes generate 60 blossoms per spike.
The golden shower orchids prefer to be watered once a week in the summer months and much less frequently in the cooler months and thrive best in shaded to sunny indirect light.
Keeping Cats Away From Golden Shower Orchid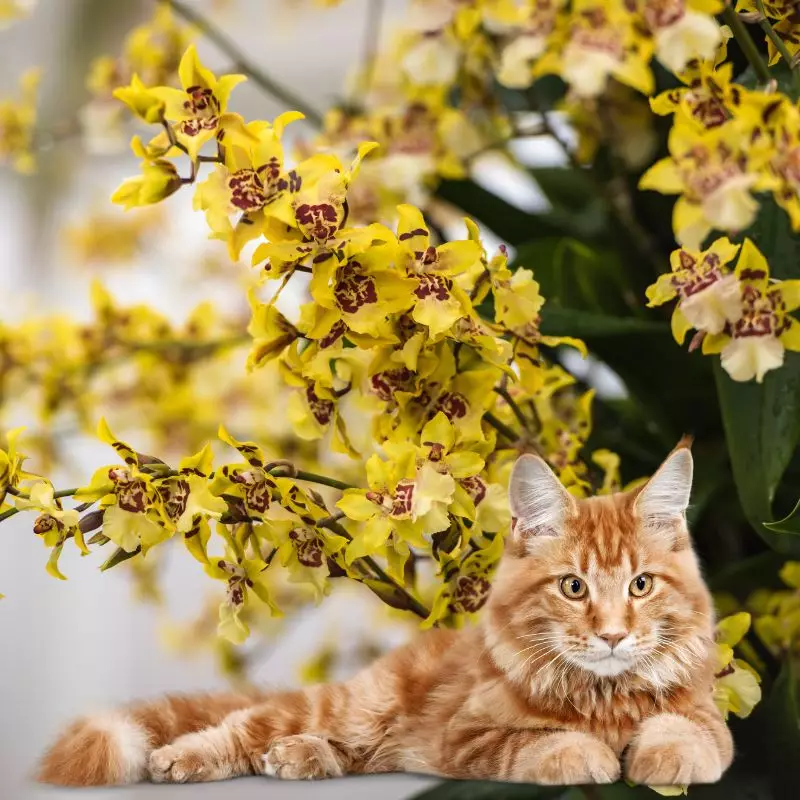 If you have golden shower orchids at home, you may place them in a room or space where your felines cannot reach. Cats will not bother plants that are not within their grasp so keeping your plants somewhere safe will prevent them from touching plants.
Deterrents are also a good way to drive away your cats away. Make sure to use natural deterrents — these are available in pet supply stores and you can also order some online. Be responsible and read the product's label before using it on your plants.
Nonetheless, the long-term solution is to train your feline buddies to stay away from plants. You may teach them by spraying water on them when they come near the plants. Making loud noises or saying "no" when they touch plants are also good methods to start teaching them.
Plants to Avoid For Your Cats
If you are a cat owner and unsure if the plants growing in your yard are harmful to your cats, check out this list of toxic plants for cats. You can also check our list of non-toxic plants for cats.