Coreopsis foliage or flowers are not toxic for cats. Coreopsis is non-toxic to dogs, birds, animals, horses, and people, in addition to cats.
For gardeners, this makes it a fascinating flower species. They have smooth, slender stems that are free of hairs or spikes.

Can Cats Eat Coreopsis or Tickseed?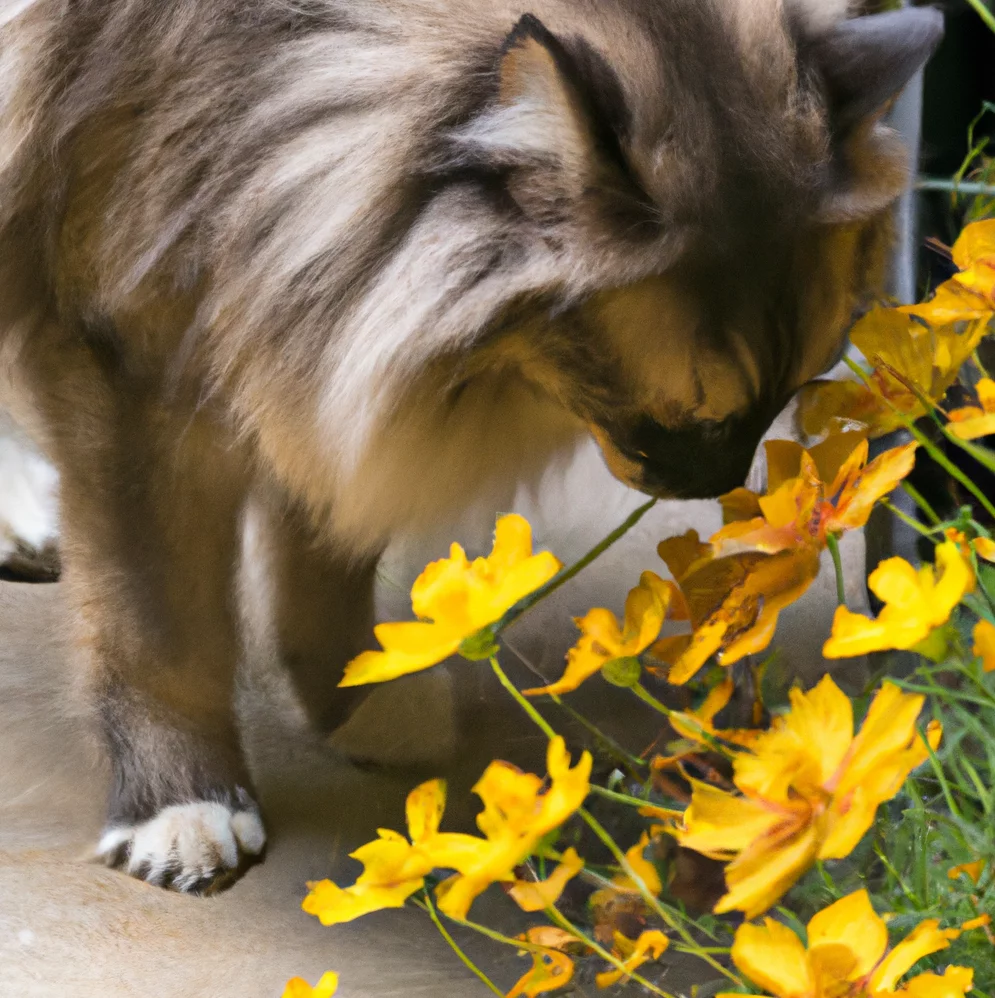 Coreopsis can be eaten by cats and will not poison them, but as a responsible cat owner, you should be cautious. This plant should not be a frequent part of your cat's diet.
Even non-poisonous plants can become toxic after being sprayed with pesticides. Plants purchased from a nursery or florist are frequently insecticide-treated.
What is Coreopsis or Tickseed?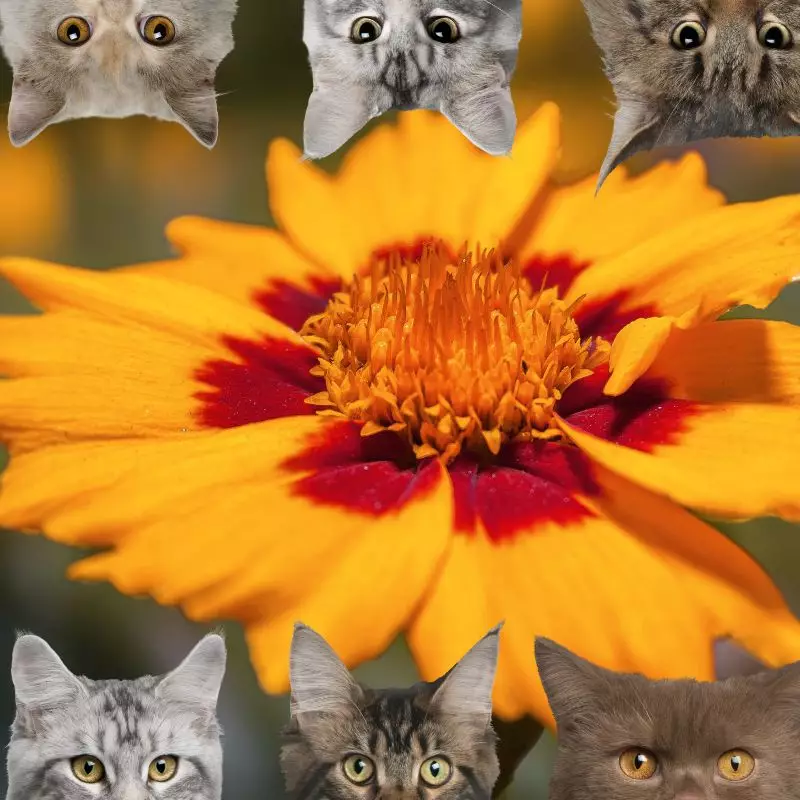 Coreopsis (Coreopsis spp. )is known for its other names such as golden pot and tickseed is a wild flowering herbaceous perennial with yellow, pink, red, or orange blooms. They are tough and come in a variety of species. The majority of kinds are native to North America, although others come from South and Central America.
They can reach a width of 12-24 inches and a height of 10-18 inches. Coreopsis types thrive in full sun, medium or dappled shade, well-drained clay, sandy, heavy, light, acidic, or damp soil. Pollinators like bees, moths, butterflies, birds, and hoverflies are attracted to its blossoms. Its creamy nectar-pollen blooms account for this. Coreopsis plants can be grown from seeds, basal cuttings, or spring division.
They blossom in the early summer and last for a long time. Less hardy plants bloom for longer, especially if deadheaded frequently. Some can swiftly spread by creeping rhizomes, resulting in a dense stand.
Keeping Cats Away From Coreopsis or Tickseed?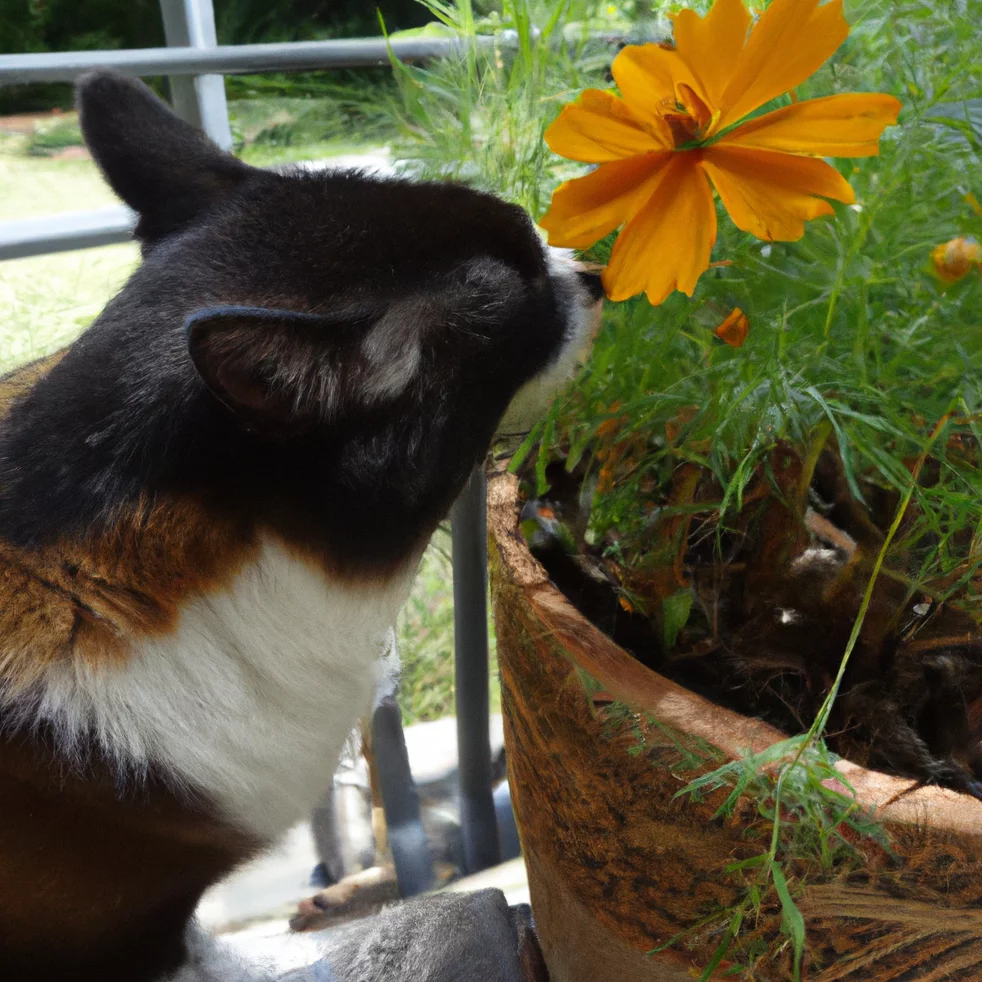 You can startle her whenever she is about to begin eating a plant. Clap your hands, use a spray gun, or yell "no" in a somewhat loud "bad kitty" voice. If you utilize the latter method, be sneaky so that the kitty links the squirt with the action rather than with you. If the cat doesn't stop eating on her own after you've gotten her attention, carry her away from the plant and over to an appropriate diversion, such as a pot of "kitty grass" or her favorite scratching post.

Plants to Avoid For Your Cats
If you are a cat owner and unsure if the plants growing in your yard are harmful to your cats, check out this list of toxic plants for cats. You can also check our list of non-toxic plants for cats.