Buttercup squash is a non-toxic plant for cats. Aside from that, it is also considered non-toxic for dogs and horses. Buttercup squash is also included in the non-toxic plant list of the American Society for the Prevention of Cruelty to Animals (ASPCA).
Although classified as a safe plant for cats, you might wonder and ask if this means that buttercup squash is okay for cat consumption. Read further to know the answer.
Can Cats Eat Buttercup Squash?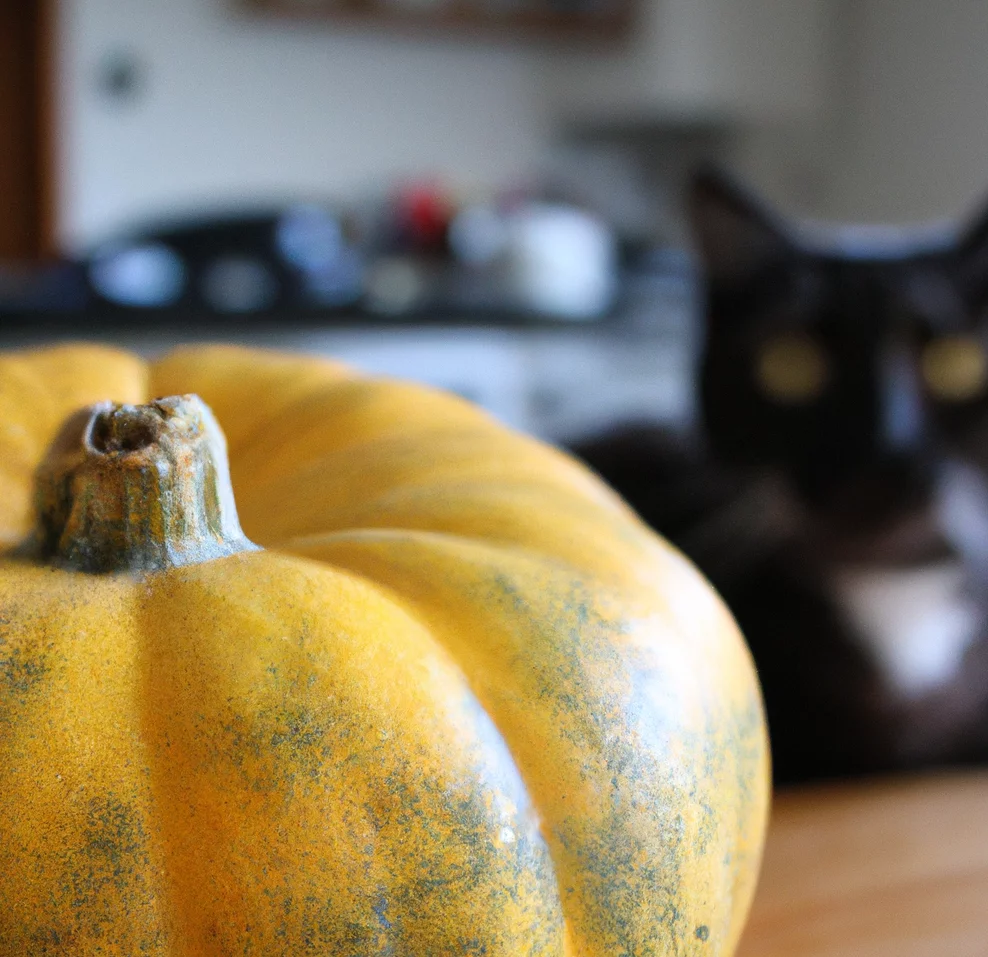 Yes, cats can eat buttercup squash. As a matter of fact, buttercup squash is beneficial to cats. It is rich in vitamins A and C and is also a good source of fiber.
However, it should not be served raw to cats. You should properly peel the squash before cooking and feeding it to your cats. Squash, if ingested uncooked, may create digestive problems and hinder your feline from obtaining adequate gastrointestinal function.
Also, you should only give buttercup squash as a treat. Due to the lack of enzymes to properly digest plant materials, eating too much butter squash may cause digestive problems and induce mild vomiting and diarrhea in cats. 
What is Buttercup Squash?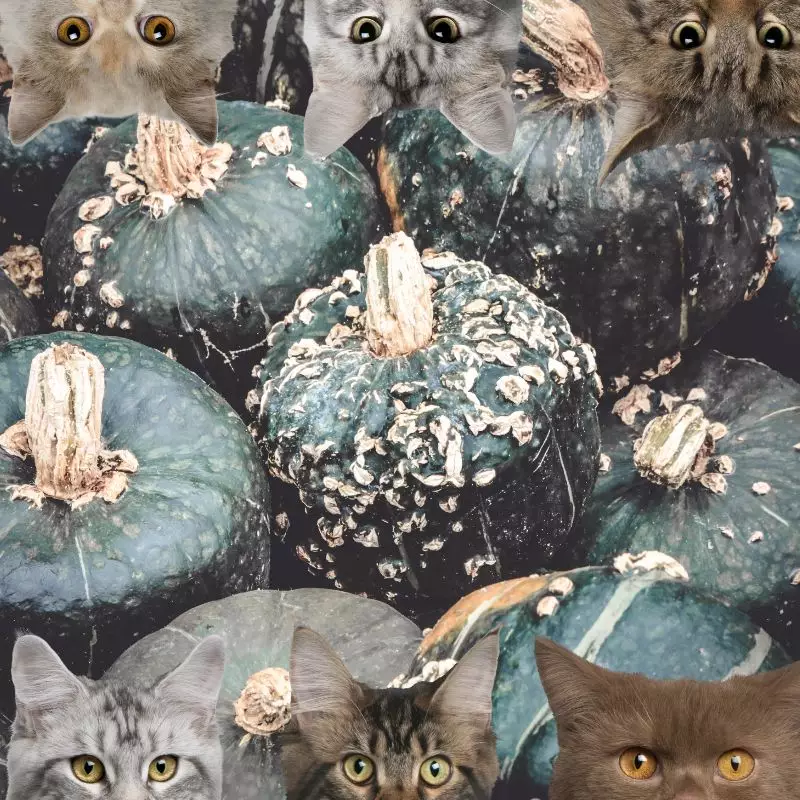 Buttercup squash is a variety of Cucurbita maxima from the Cucurbitaceae family. It is a warm-season annual vegetable vine with tendrils that trail along the ground or climb up walls. It produces yellow fruit-bearing blossoms in the fall. The fruits have a light flavor and can be fried, roasted, mixed with spaghetti, and used in soups, among other things. Winter squash is native to Central and South America and grows quickly in fairly wet soil with full sunshine.
Buttercup squash grows best in broad landscapes, but it also works well in vegetable gardens, on trellises, and as a ground cover. Buttercup squash is a popular variety, with a turban shape (a flattish top) and dark green skin. It weighs three to five pounds and is often loaded with dense, yellow-orange flesh. Keep in mind that this is not to be mistaken with butternut squash.
Keeping Cats Away From Buttercup Squash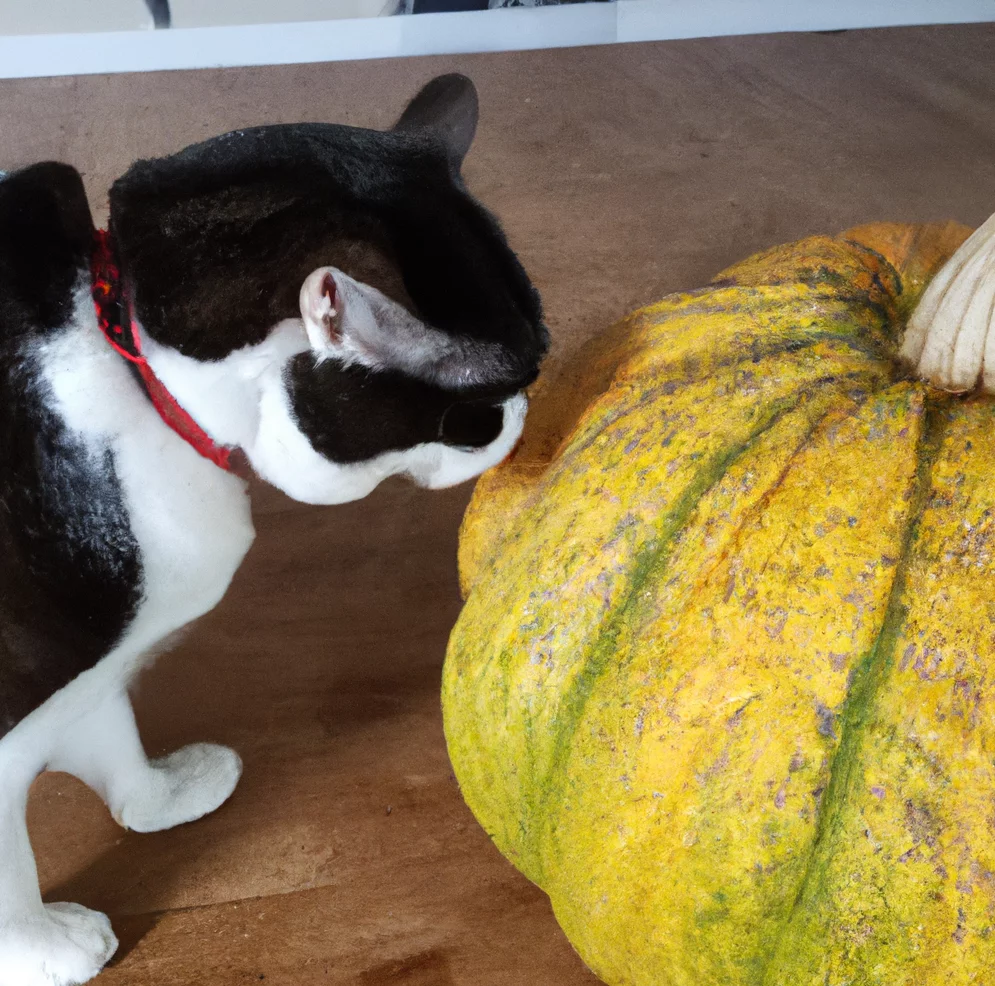 If you grow buttercup squash, you should make sure that your cat will not eat the plant or the raw fruits as it can cause indigestion and gastrointestinal problems. You can try using natural deterrents to keep your cats away from your buttercup squash and other plants.
Another method to try is placing aluminum foil over the soil near your plants. Since cats dislike the crinkly sound, texture, and smell of aluminum foil, they will definitely avoid your plants.
Keeping your cats indoors is also important. By doing this, they will less likely to encounter dangerous plants outdoors. They will be less prone to poisoning. 
Plants to Avoid For Your Cats
If you are a cat owner and unsure if the plants growing in your yard are harmful to your cats, check out this list of toxic plants for cats. You can also check our list of non-toxic plants for cats.