No, bottle palm is not toxic for cats. It is considered safe for cats and dogs alike which makes it an ideal houseplant for fur parents.
The American Society for the Prevention of Cruelty to Animals (ASPCA) has listed bottle palms as non-toxic for cats, dogs as well as horses.
While it is classified as a non-toxic plant, you might still wonder if bottle palm is safe for cat consumption. Learn more about bottle palms and their effects on cats below.
Can Cats Eat Bottle Palm?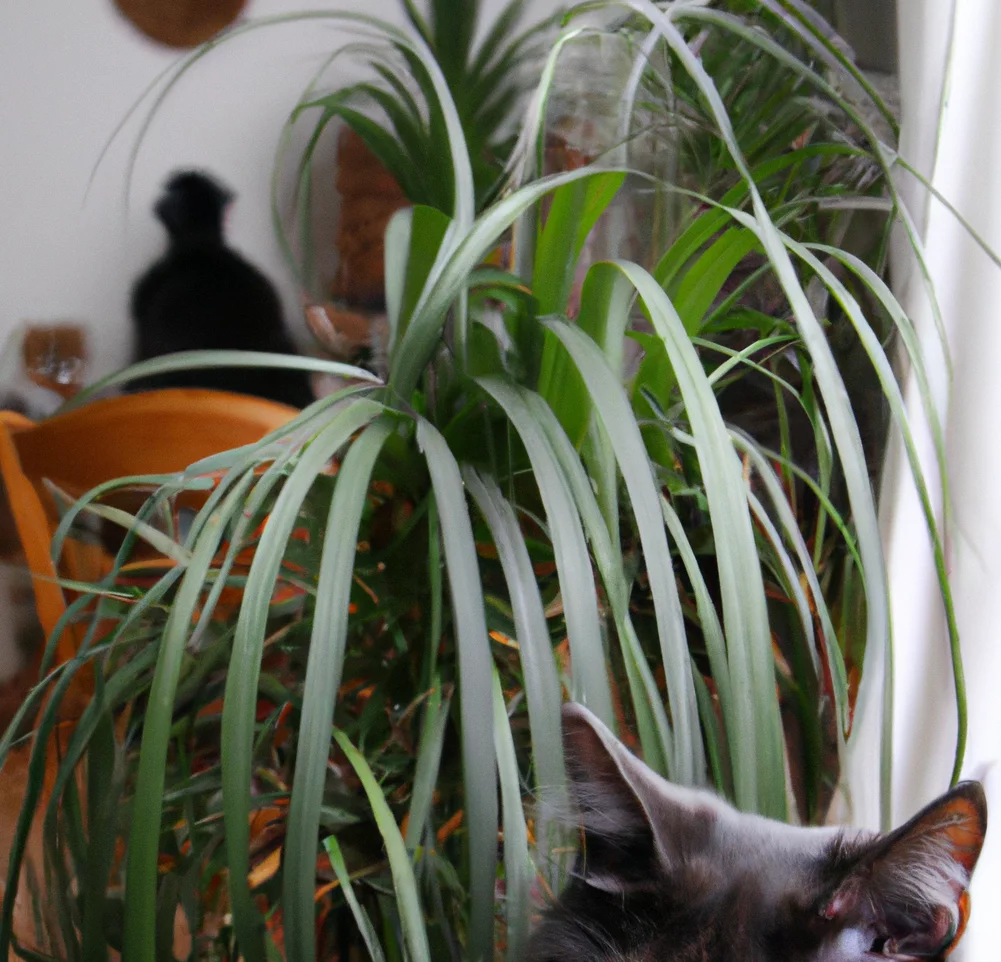 Yes, cats can eat bottle palms. Cat owners should not be alarmed if their cat has nibbled or chewed some bottle palm leaves. Bottle palm does not contain poisonous elements that may cause life-threatening effects to your cat.
But, regardless of being classified as a non-toxic plant, bottle palm is still a plant. Plants in general are difficult for felines to digest. Thus, overeating bottle palms may cause cats to get sick.
What is Bottle Palm?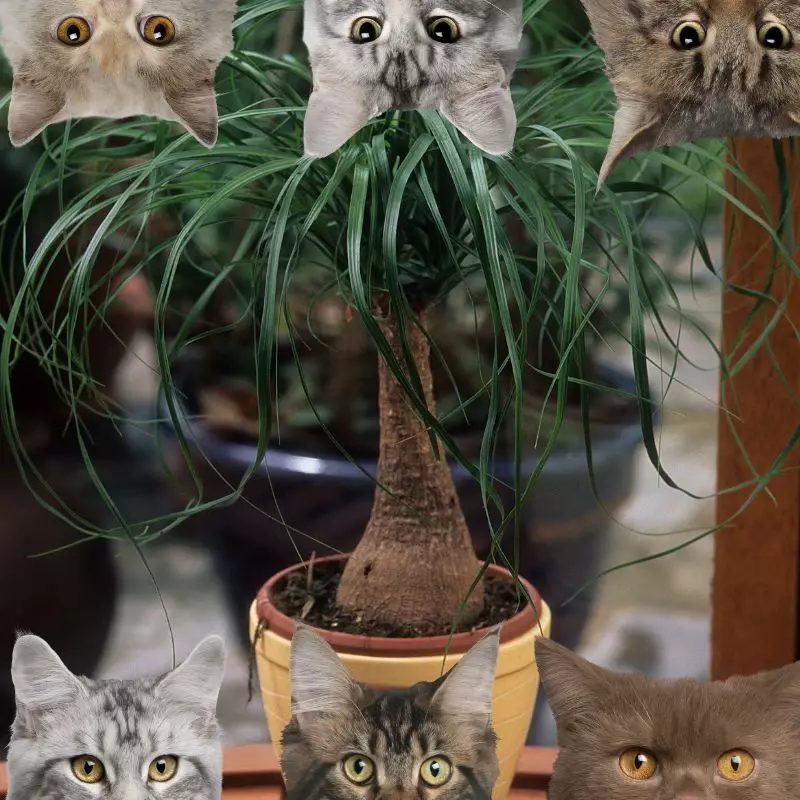 Bottle palm is also known for its other common names such as Elephant's Foot, Elephant-foot Tree, and Pony Tail Plant. It is botanically known as Beaucarnea recurvata from the Asparagaceae plant family. Despite the name bottle palm, this plant is not related to the true palms which are under the Arecaceae family.
Bottle palm is an evergreen perennial with a notably enlarged caudex for storing water that grows around 15 feet. Once the plant reaches the age of ten years, it produces terminal tufts of strap-shaped, recurved leathery leaves, sometimes hair lock-shaped at the ends, and occasional panicles of little white flowers.
Bottle palms thrive on nutrient-depleted rocky soils, rocks, and high mountains. In a container or planted as an attractive garden tree, the plants grow slowly and are drought tolerant. Beaucarnea recurvata is popularly grown as a houseplant or an outdoor plant in temperate region gardens after receiving the Royal Horticultural Society's Award of Garden Merit.
Keeping Cats Away From Bottle Palm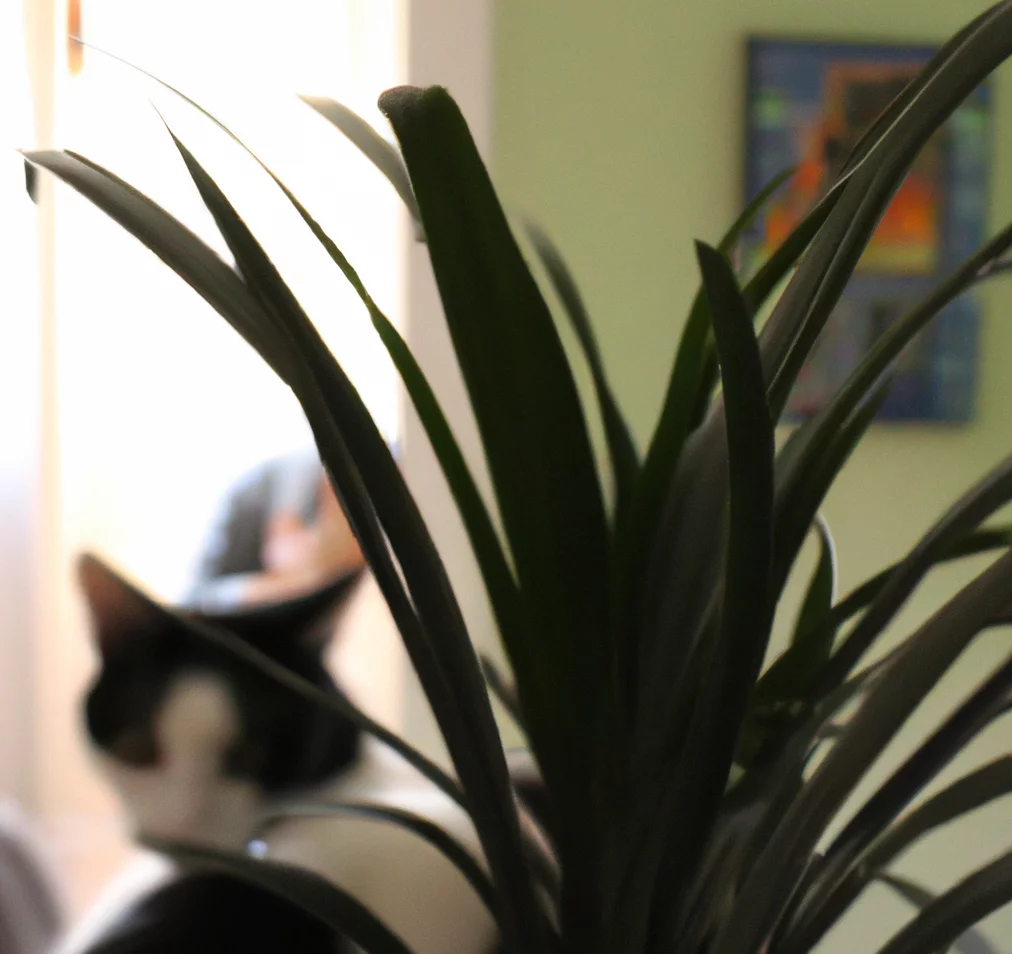 When utilized as an ornamental plant indoors or outdoors, bottle palms give visual appeal. If your felines enjoy nibbling on plants, you might consider placing your bold sword ferns out of reach.
Because cats are interested and easily bored, this combination of traits puts them at risk of poisoning because they tend to consume plants out of boredom or starvation.
Potted plants should be placed in an area at home that your cat cannot get. You might also try using natural repellents to keep your cat away from your garden plants. Try spraying vinegar on your bottle palm and watch your cat as he or she avoids it.
Plants to Avoid For Your Cats
If you are a cat owner and unsure if the plants growing in your yard are harmful to your cats, check out this list of toxic plants for cats. You can also check our list of non-toxic plants for cats.