Banana squash is a non-toxic plant according to the American Society for the Prevention of Cruelty to Animals (ASPCA).
Cat parents should not worry if their feline has been in contact or has eaten a part of banana squash.
Can Cats Eat Banana Squash?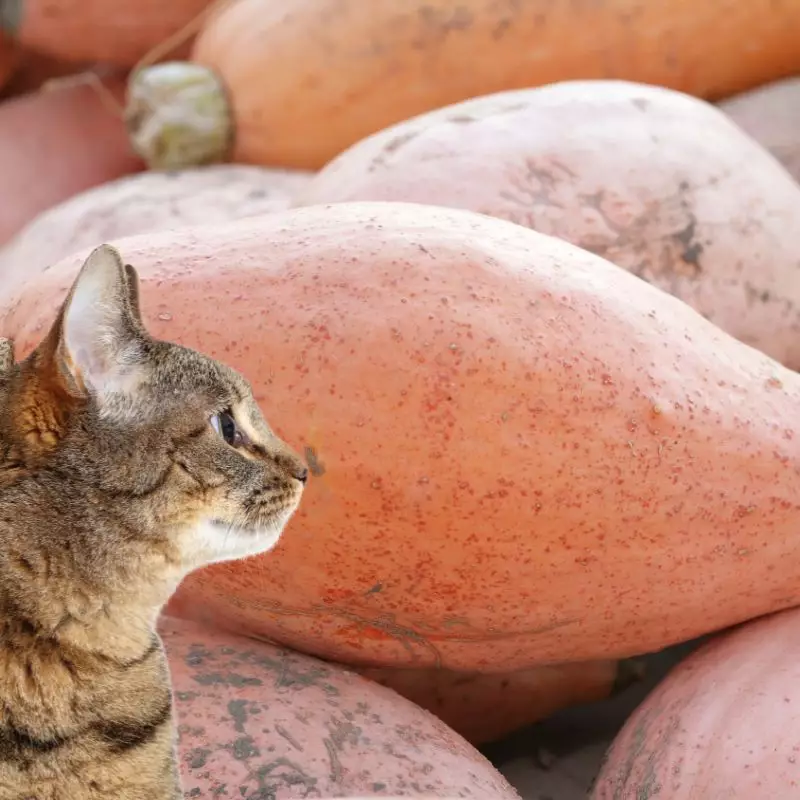 Any type of squash is generally safe for cats to eat. It is also a good source of vitamins A and C. It is also an effective source of fiber. 
If you're going to feed your cat a banana squash, make sure it's peeled and properly cooked, as the skin and uncooked interior are difficult for cats to stomach.
When feeding your cats, remember that the cooking procedure and other ingredients used will affect how safe a meal is for your cat. Banana squash, for example, is safe and healthy for your cat, however, a pie made with banana squash with added sugars and other components is not.
What is Banana Squash?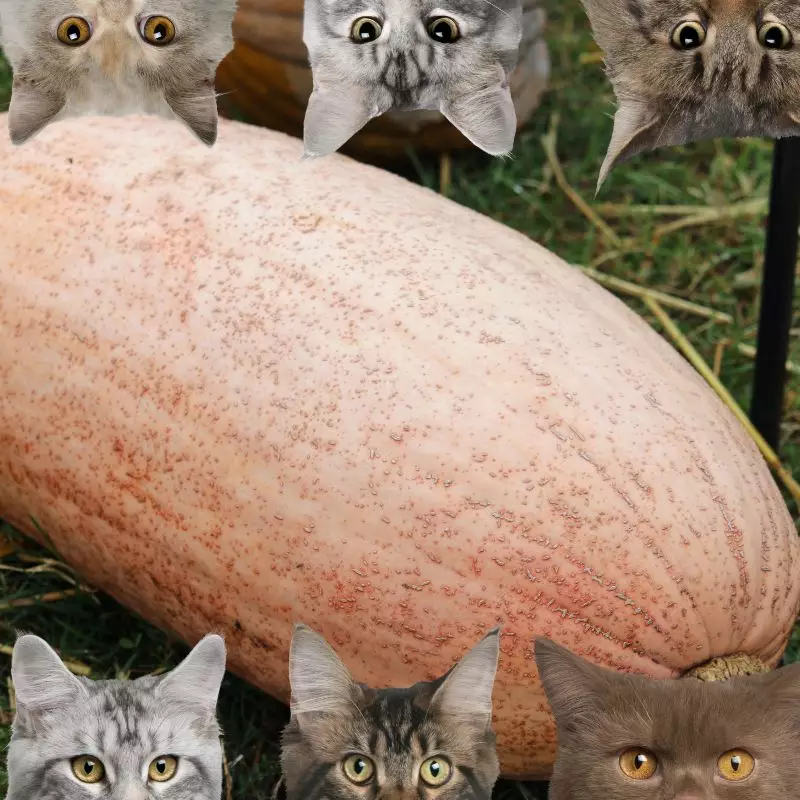 Banana squash is a cucurbita maxima cultivar with light blue, pink, or orange skin and brilliant orange flesh.
It has an elongated shape that may grow to be two to three feet long and up to 35 pounds in weight, with a diameter of around six inches. Banana squash gets its name not from its enormous size, but from its rectangular shape and pale, creamy yellow skin—although some rainbow varieties are striped.
Over 4000 years ago, the Cucurbira maxima species evolved from the wild Cucurbita andreana in South America. The two species hybridize easily, although their calcium levels are considerably different.
Keeping Cats Away From Banana Squash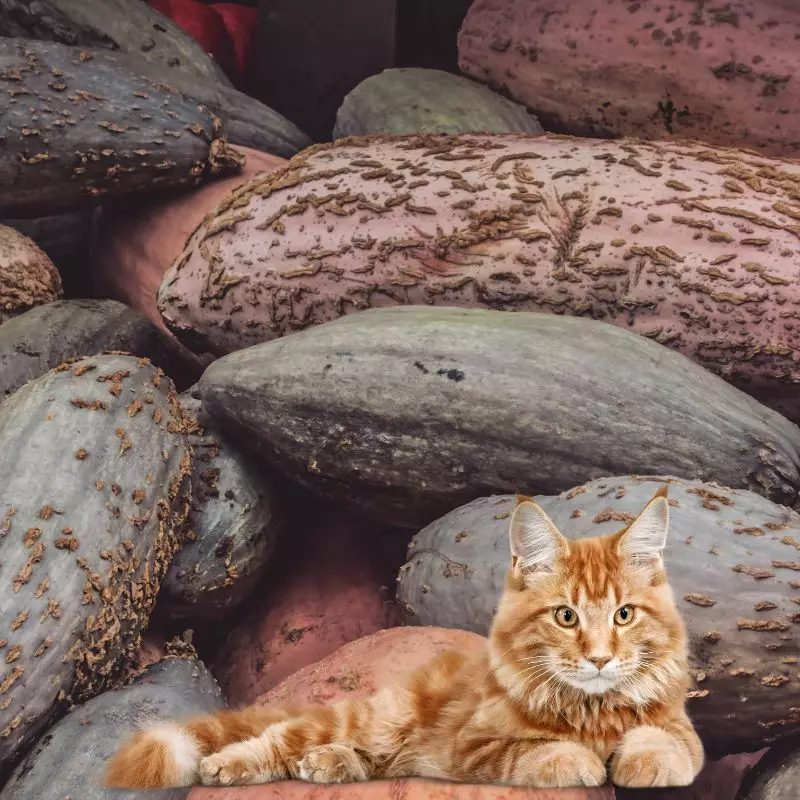 Cats are naturally inquisitive species, so they will smell and munch on plants that pique their attention. While banana squash is safe and healthful for cats to eat, it is still a good idea to teach them not to nibble on plants. Felines do not have enough enzymes in their bodies to digest plant matter. It is therefore preferable to keep them away from plants.
Plants to Avoid For Your Cats
If you are a cat owner and unsure if the plants growing in your yard are harmful to your cats, check out this list of toxic plants for cats. You can also check our list of non-toxic plants for cats.