According to the American Society for the Prevention of Cruelty to Animals (ASPCA), the Arabian Gentian, also known as a German violet or Persian violet, is non-toxic to cats, dogs and horses.
If your feline companion has come in contact with or chewed some parts of an Arabian Gentian, this will not cause extreme harm to them. There is no need for emergency veterinary assistance in case of Arabian Gentian consumption in cats.
Can Cats Eat Arabian Gentian or Persian Violet?
Chemicals used in Arabian Gentian, such as fertilizers and pesticides, might influence your cat, especially if they have eaten a section of the plant.
It's also worth mentioning that because cats are carnivores, their stomachs lack the enzymes required to digest plant materials. As a result, they will have stomach issues if they ingest too many plants of any kind.
What is Arabian Gentian or Persian Violet?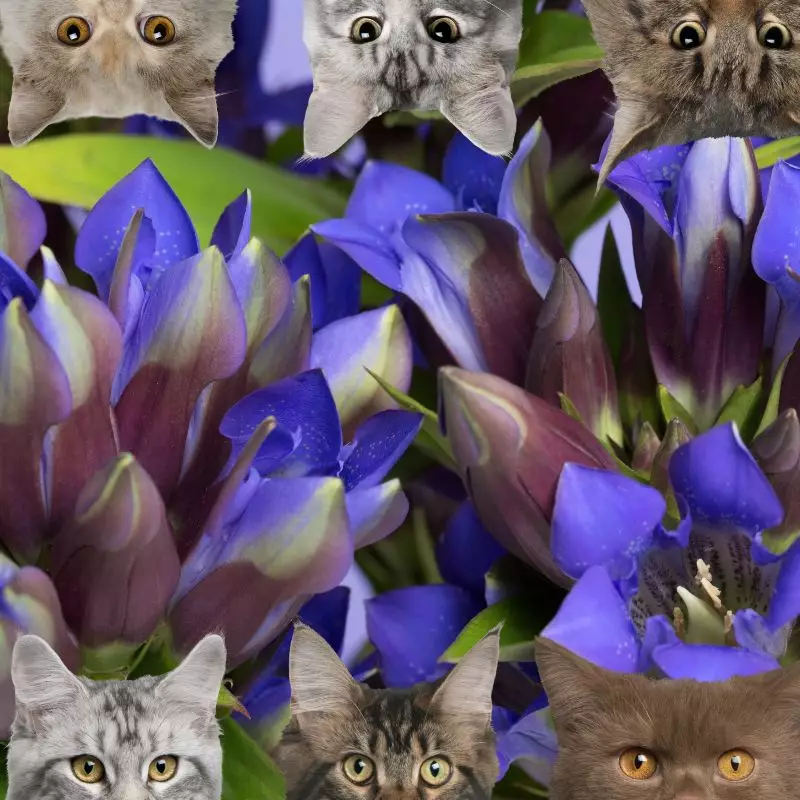 Arabian Gentian, sometimes known as Persian violet, is a Gentianaceae plant with the scientific name Exacum affine. It is native to Yemen, but because of its widespread appeal and cultivation, it has become a common greenhouse weed. Rocky regions are its native habitat. The leaves of this little herbaceous biennial plant are dark green and oval. The little purple blooms have a fragrant golden center.
Exacums are known for their beautiful flowers. In the spring and summer, the plant produces flowers. With bright little purple-blue, yellow-throated, flat-petaled blooms, the plant produces a dense cluster of sweetly fragrant Exacum affine flowers in branching clusters at the summit of leafy stems. When fully grown, it grows to about two feet tall and is almost totally covered with bloom.
Keeping Cats Away From Arabian Gentian or Persian Violet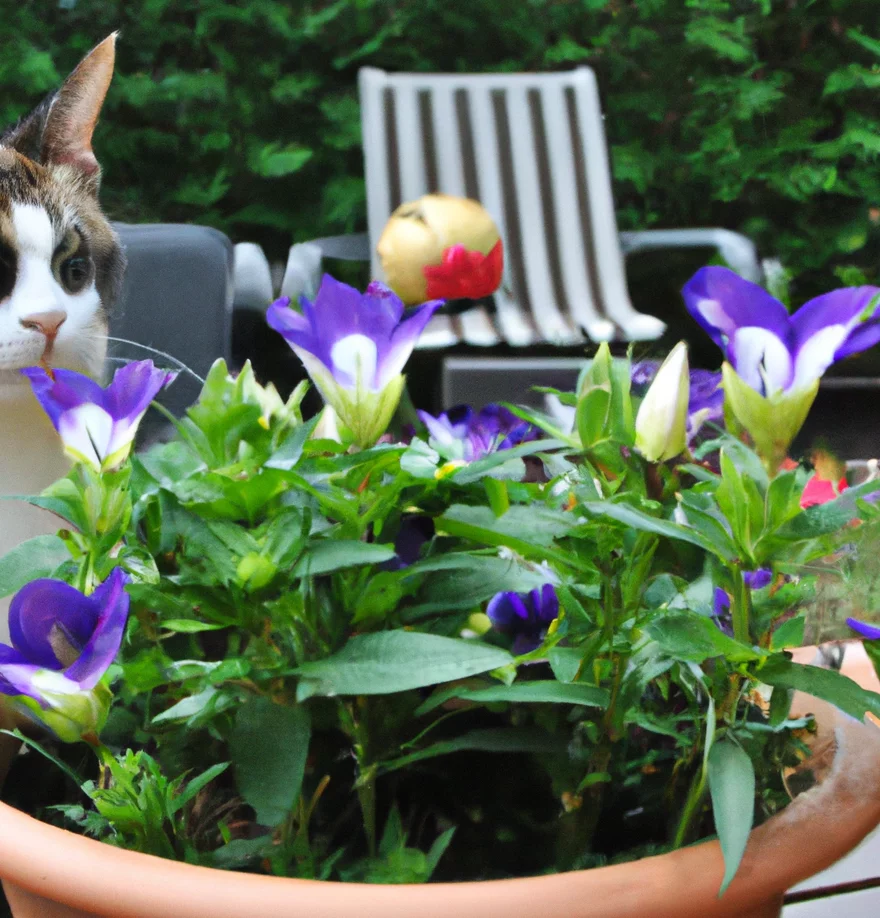 Train your cat to stay as far away from plants as possible. Consider using aluminum foil around your plants to keep your cats away from them. Cats are not fond of the smell and feel of aluminum foils.
Plants to Avoid For Your Cats
If you are a cat owner and unsure if the plants growing in your yard are harmful to your cats, check out this list of toxic plants for cats. You can also view our list of non-toxic plants for cats.